FULL HOME RENOVATIONS REGINA
Creating Your Dream Space!
Here at Collaborative Construction, we've got the know-how, experience, and team to make your dream home a reality.
No job is too big or too small!  We treat every project with the attention to detail, dedication, and uniqueness it deserves.
Whether you're pulling together your own design or want us to help, we can provide you with the custom renovation services you need to give you that dream space.
We believe every home has the potential to become that place you love.  You know, the one that gives you the warm and fuzzies inside.  Let us give you that draw-dropping space you deserve.
We even work with amazing interior stylists who can inject your favourite colour obsessions, add unique design elements, and give your home that wow factor.
Are you ready to finally have a space that demands house envy? Then let's get started!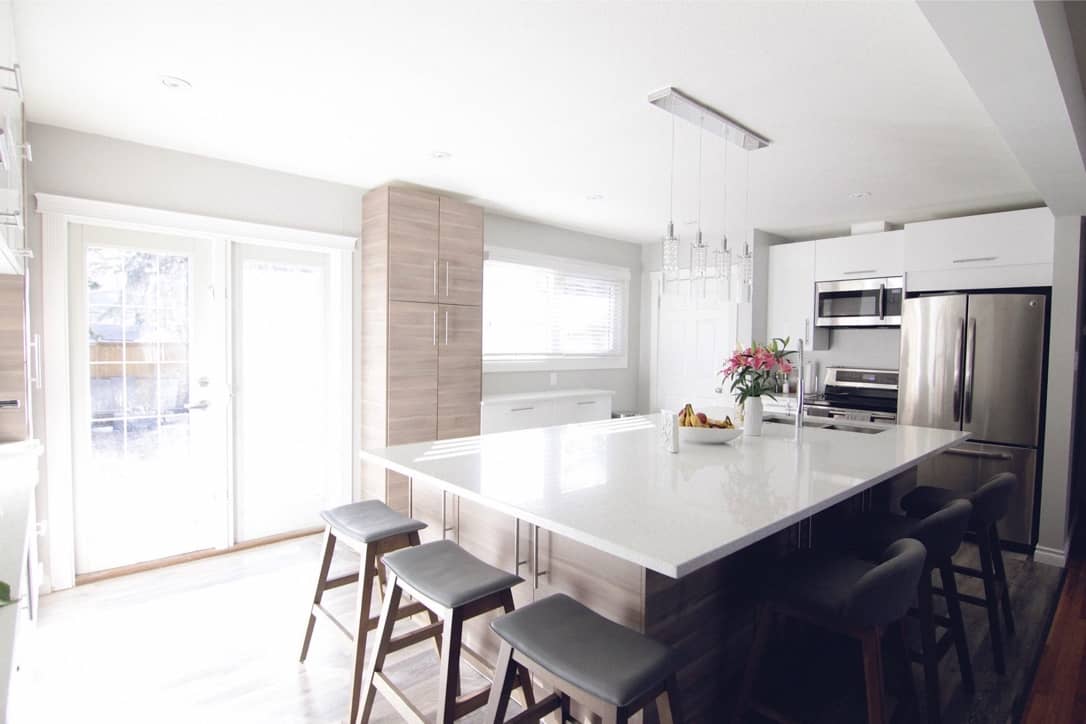 TURN YOUR DREAM HOME INTO A REALITY
We're industry-leading renovation contractors in Regina and we go above and beyond to provide our customers with their dream home.
What makes our home renovations in Regina the right fit for you?
FREE CONSULTATION & ESTIMATE
This allows us to showcase exactly what we can do for you and your home, without any obligations.
It gives you an understanding of what's involved in the process, what types of things are possible in your space, and it allows us to really get to know and understand your end goals.
We're a locally-owned and operated business here in Regina.
We know what it takes to create a functional, stylish, and beautiful home. We have an eye for the details and we strive to deliver a final product that is stunning.  It's our goal to exceed your expectations in both our final product as well as in your overall experience.
OPEN & HONEST COMMUNICATION
We understand just how personal renovation projects are, which is why we think it is imperative that you can be as involved in the project as you want to be.
We collaborate with you and are flexible, we can take on as much or as little of the project as you want. Either way, from the minute we first meet you, to the day we're walking you through your finished home, you can rely on our personalized, open, and honest communication.
PROFESSIONAL, LICENSED & INSURED
It's crucial your home is completed to the highest of standards.  You can rest easy knowing the work was completed properly and meets appropriate building codes.
We only work with reputable professionals and tradesman who share in our values and have a proven track record.
The team at Collaborative Construction believes in giving back to the community that has given them so much. We support several initiatives in Regina, however the one that we are most involved with is Build Love.
As co-founders, we look to bring the community together in the spirit of collaboration to provide an annual home renovation in an effort to improve the quality of life for someone living with permanent non-typical challenges.
Full home renovation can cover a plethora of things, like opening up your space by removing walls, creating additional rooms, adding an addition onto your home, or even just enhancing existing features. That's why we believe it's important to have a clear, mapped-out process in place before we start.
We'll walk you through all our recommendations and our plan of action, so you have 100% confidence in the work being carried out. 
You'll also have peace of mind knowing that the end result will be everything you dreamed of and more.
One thing's for sure, with our custom renovations in Regina, you know you'll be taken care of every step of the way!
Because there's no limit to the possibilities we can create within your home. We won't just meet your expectations, but we'll strive to surpass them entirely. You want a home that looks and feels as unique as you are – we create spaces that stand out from the crowd and are an extension of your distinctive personality.
We're ready to take on your project – contact us today.
Let us help you plan, design
and execute your renovation dreams.