Collaborative Construction prides ourselves in providing a personalized, trusted experience that takes you from dream to reality.
We offer a wide range of renovation services for both residential and commercial projects, including kitchens, bathrooms, basement developments, full home renovations, additions, garages, decks, and everything in between.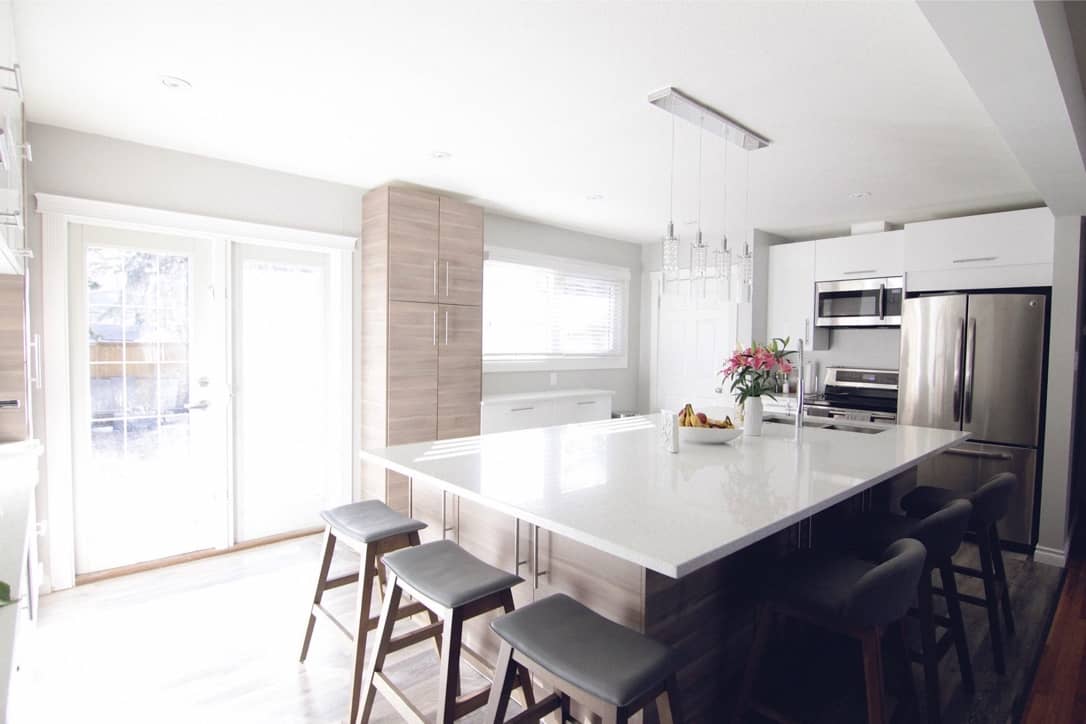 OUR GENERAL CONTRACTING SERVICES
Top to bottom, we make the whole renovation process easy.  We can tackle projects of all shapes and sizes, finally giving you the home of your dreams – stylish, practical, and efficient.  If your current home just isn't big enough, we can even add an addition to give you that extra space.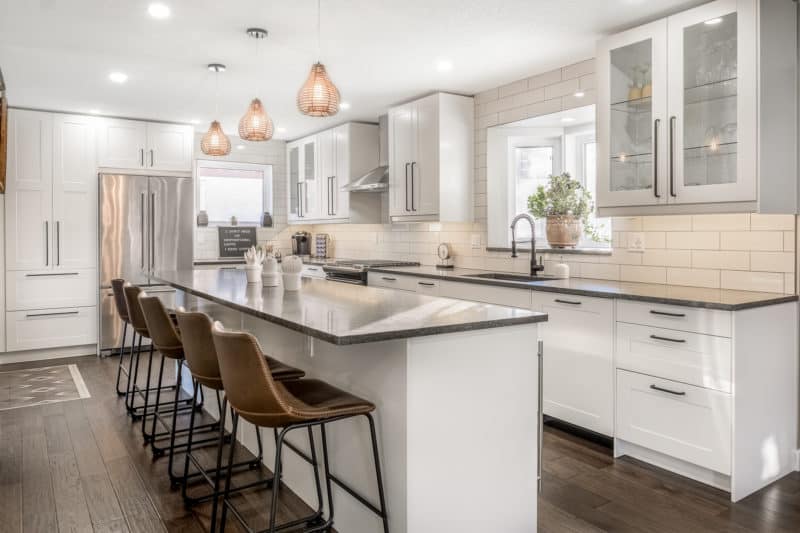 Kitchen's are our speciality.  We can help to design your dream kitchen for less than you think.  Ikea cabinets have come along way, and with some tricks, you'll still get that custom look.  If you want to take it up a notch, we can customize your Ikea cabinets to give you that full custom look.  If you don't want to be limited by Ikea's selection options we also do full custom cabinets bringing your dream kitchen to reality.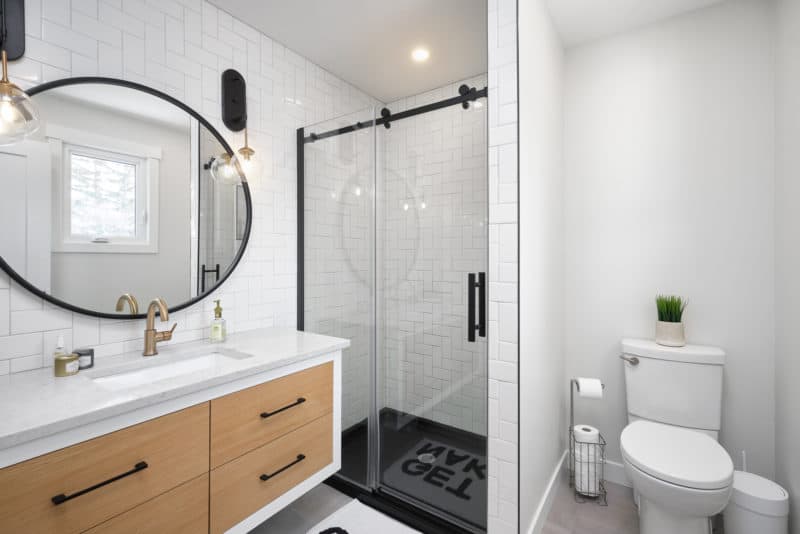 Our team can give you the bathroom you've always dreamed of.  Our tile experts will make your shower the envy of all your friends.  Added features like benches, niches, and glass doors will have you never wanting to leave your shower.   Plus we make sure to fully waterproof behind the tile to protect your investment.  Bring on the long showers.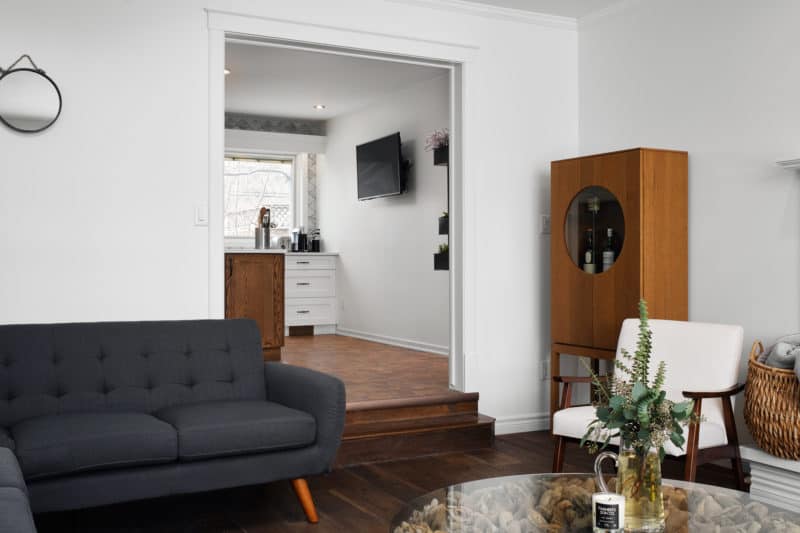 Are you ready to develop your basement or give it a much needed remodel?  Let us show you the possibilities.  We can finally create that space the kids will actually want to go hang out in.  Or if you're a big kid, we can give you the ultimate man cave.  Maybe it's extra revenue you're looking for?  Let us show you how you can add a legal basement suite down there.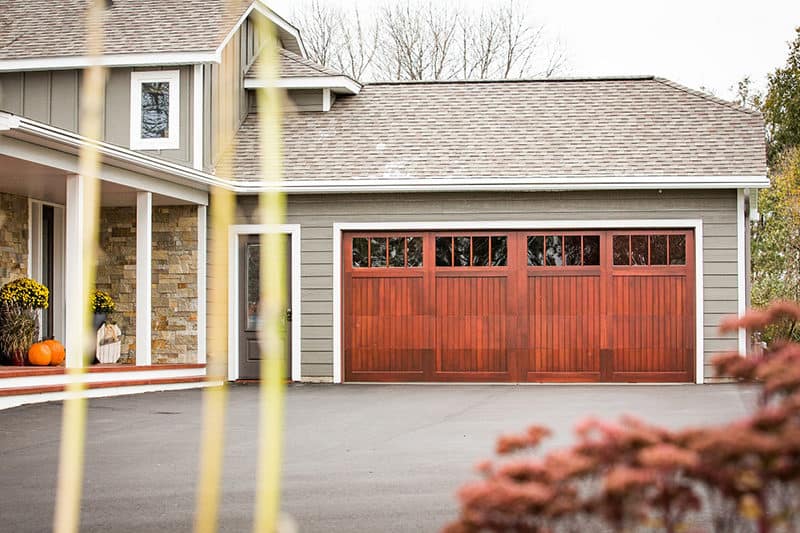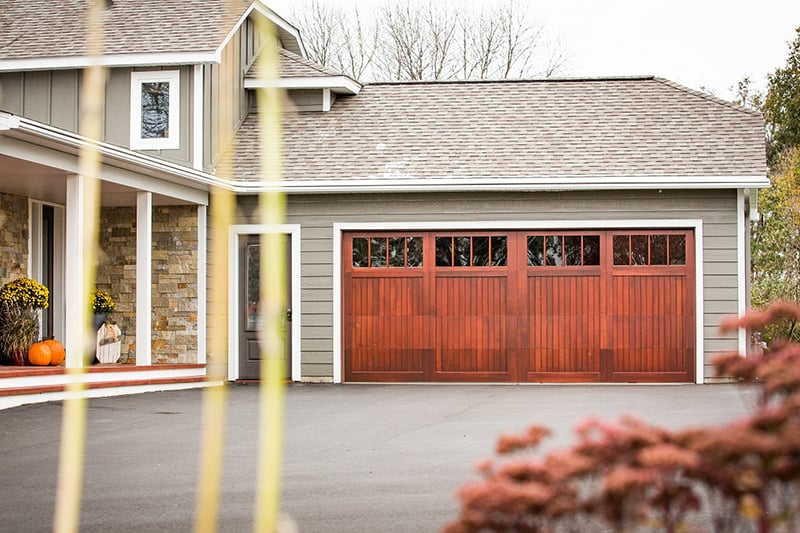 The first thing people see when they come to your house.  Make your house stand out on the block and give it the curb appeal it deserves.  You have so many options, let us help you make the right choice for your windows, doors, shingles, siding, soffit, facia, and eaves.  Our Decks will have you hosting parties all summer long.  Need a new home for your vehicle or perhaps a man cave?  We build garages too.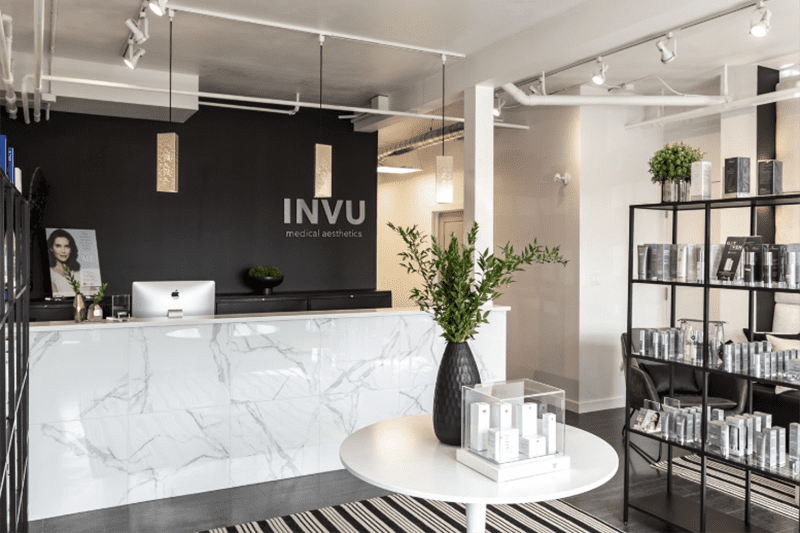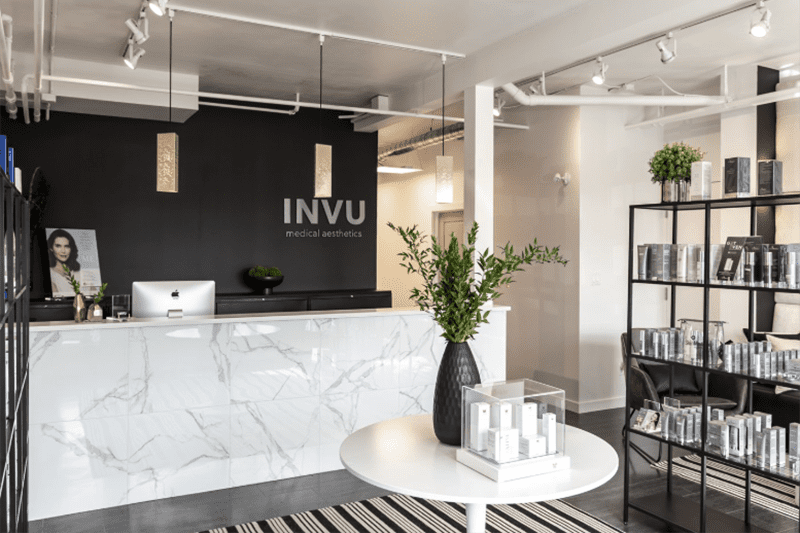 Your business is important, let us help you create the place where your clients will never want to leave.  Whether it's a restaurant, bar, retail, office space, or anything in between, we can make your place of business stand out above the crowd.
WHY CHOOSE COLLABORATIVE CONSTRUCTION?
We offer Free Estimates for your renovation projects.

We're talented and we align ourselves with the best local Regina contractors.

Our CoCon family has more than 25 years of combined experience in carpentry and renovation.

We like to give back to the Regina community which has given us so much.  We are co-founders of Build Love, an annual initiative that brings the community together to provide a life changing home renovation for a family in need.

We will bring your project to life – on time and on budget! It's our goal to exceed your expectations.

We are fully Licensed and Insured.

We pride ourselves on our customer service and our ability to help walk you through this stressful process, instead making it fun!
What We're Bragging About
It was an honour to be nominated, let alone be voted Regina's Best! We're extremely humbled, and we want to thank everyone who believed in us and took the time to cast their vote!
Suggestions Which Saved Me Money
I was very impressed with the professionalism of the workers, each one brought something to the table that seemed to be their expertise. Derek was very helpful in making suggestions which ended up saving me money. I know working in an older home can be challenging at the best on times but I believe your team met those challenges from their experience on working in other homes in the area.
Marilyn Boyd
Competitive Prices
Great company, competitive prices. Friendly hard working guys. Great quality job.
Shelly Hubick
Done Professionally
Collaborative did a small project for us, renovation of a shower, but it was done professionally and we are pleased with the result.
Bruce Anderson
Talented And Passionate Individuals
We are thrilled with the service and final outcome of our home renovations. Collab Construction is made up of talented and passionate individuals. I look forward to working with them on future projects.
Nick Mazurak
They Never Disappoint
Derek, Trevor and the rest of the guys at Collab have done multiple jobs for us and they NEVER disappoint!! We always know we are going to get a finished product that we absolutely love. They are professional, timely, talented and all around the best!! I highly recommend
Haley Blackmore - Sprout Catering
We were very happy with
We were very happy with the work Collab did for us but probably more impressed with the way they dealt with us on a personal level. Any issues were handled professionally and their crew were very easy to talk to. Thanks Derek and Nick and the rest of the team for a great job.
Troy Yont and Lana Nation
I was very impressed with
I was very impressed with the service I received and more impressed with the final results.
The team is very professional and pleasant. They offer suggestions and are accommodating if you want to make changes. They clean up everyday before they leave and keep you updated, with notes and photos of the work that was done each day.
I would highly recommend Collabrative Constuction to anyone who is looking for a reliable, trustworthy company. Their service is top notch! You won't be disappointed choosing them.
Anita Blaha
Stayed On Budget
Collaborative Construction was very easy to get a hold of and talk too throughout the reno process. They set up a group alias so we could text back and forth for easy communication; so if we had questions or wanted an update we got a very prompt response. They were up front with the costs and were able to stay on budget; in fact, they came in slightly below (which was awesome). I appreciated when the new sinks had small leaks after being installed; they had someone fix it right away without delay (things don't always go according to plan, but it's how you handle those situations that matter). They did a great job and I would recommend them to others; which in fact we did.
Donovan Stangler
On Time And Under Budget
We had Collaborative Construction do our basement renovations and they did a fantastic job! Great communication, we were always in the loop, and they came in on time and under budget, too! Thanks so much for everything!!
Karrie S
Gave Us Their Full Attention
It was a great experience working with Collaborative Construction. The finished product was almost better than we'd hoped and they gave us their full attention during the entire project.
Angie Fiacco
Great Workmanship
We've worked with Derek and crew a number of times. Very high quality people with great workmanship. Do not hesitate to call these guys if you need anything!
Corie Amundson - Granite By Wednesday
Projects Came In Under Budget
Collaborative Construction completed our projects more quickly than expected and materials and workmanship were both top-notch. The projects came in under budget (for both labour and materials) and the savings were credited back to us. You don't see that kind of honesty in the construction business every day. They also did the best post-project site clean-up I've ever seen. Collaborative Construction will be my go-to company for any future construction/renovation needs! I recommend them most highly.
John Reid
The value of my house has gone up considerably.
I honestly don't think I could be happier with my extensive main floor reno. Not only is the finished project all I hoped for, the entire project was actually fun. They started and finished on time and there was someone here working every day. They were neat, very willing to listen to my ideas, and just all around nice guys. I trusted them in my house when I wasn't home. Don't get me wrong, I was glad when it was finished, but I missed the hubbub and the excitement of how things would change that day. It was fascinating to me. Almost as good as having a lovely, modern new kitchen and living area is the value of my house has gone up considerably. I had my house appraised before and again after and the value went up pretty well the full amount of the reno. No point in doing renos before selling, I can enjoy my new place for years before selling. I would not hesitate to recommend Collab to anyone interested in a change, whether big or small. I also would be happy to hire them again should I decide to renovate a condo in years to come. My son and daughter-in-law hired Collab as well and they had the same experience. It was that positive experience that prompted me to hire them. Highly recommend this fine company.
Barb Ryan
Exceeded My Expectations
I had Collaborative Construction build a garage and they definitely exceeded my expectations. They completed the entire project in two days including siding, soffits, and shingles, which is unheard of. While doing the job quickly, the quality didn't suffer and I'm very pleased with the results. I would highly recommend Derek and his team.
Kris Buhnai
Above And Beyond
So many thanks to Collaborative Construction! You guys were unreal! You went above and beyond with everything!
Thomas Le
Expectations Were Definitely Surpassed
Collab construction completed a medium-sized renovation for us which included the dining room, powder room and front entrance. Our expectations for the project were definitely surpassed! I was initially hesitant to make a structural change to our house. Derek, James and the crew made the structural change with ease and were very diligent throughout the process. Thank you, Collab!
Kel Simon
Positive Attitude About Older House
The guys from Collaborative Construction are all friendly and easy to deal with, and good at what they do. I really appreciated the positive attitude about our older house, especially from Derek (who we primarily dealt with). We're very happy with our bathroom!
Alanna S
On A Scale Of One To Ten, They Are Over Ten
We would highly recommend Collaborative Construction after they completed our kitchen renovation. The work was of the highest quality done on time and slightly under budget. Derek, Trevor and the construction crew are the best. Derek is there to help from before the job starts until it is completely finished. Nick, Read and Casey are professional,friendly and very easy going. Collaborative supplied us with the first estimate and we should have skipped the others. We are completely satisfied with their work. On a scale of one to ten, they are over 10.
Karen Vandergrift
First Home Reno Experience
This was our first home reno experience so it was definitely a learning experience for us. However Derek and Trevor and Co were great. They provided lots of great insight along the way. Also the timeliness and quality of work was exceptional. Will definitely be contacting this team again for future reno needs.
Garrett Vey
Performance beyond expectation!
Performance beyond expectation; Time is everything. Rarely in contractual work do you see delivery on time. I have to applaud Derek and Don of Collaborative Construction for delivering professional work with nothing less than perfection ahead of time. In addition to great recommendations on the unexpected with a mind-reading process in place, communication via the app was brilliant, the product delivered was nothing less than well done, and it was pretty much within the expected appraisal with no surprises.
Well done to your team and a big thank you!
GP
GP
Completely Renovated Condo
Collaborative Construction completely renovated my condo when I moved from Toronto to Regina, including new hardwood floors, new kitchen back-splash, significant wall painting, unique folding doors to a study, new cabinetry, and a fabulous marble bathroom and shower. Derek was an excellent project manager, and all members of the team worked seamlessly to ready my new residence.
Ronald Holgerson
Always There When They Said They Would Be
We absolutely love the amazing renovation that Collaborative Construction completed on our home. It was a massive job, but they were up to the task. They was never any concern about these guys showing up to work. They were always there when they said they would be… usually earlier. I have recommended Collab to clients and friends several times over the past year, and will continue to do so. If we were to do this entire reno again, we would still call Derek and his crew! Thanks guys!
Skott Enns
Courteous, Hard-working And Friendly
Tery and I couldn't have asked for a better crew to design and renovate our Kitchen and main floor area. Derek has so much knowledge and has an eye for the end result. We hesitated about the size of the cutout from kitchen to living room but Derek said it would be fine and right he was. It's awesome! The work was completed in a timely manner and the crew… well they were awesome too – courteous, hard working and friendly. We love, love, love our new kitchen/ main floor and couldn't have asked for a better crew. Until our next project…..
Heather Patryluk
Knowledgeable, Efficient, Detailed and Focused
The work done by Collaborative Construction is outstanding! Knowledgeable, efficient, detailed and focused is how I would describe this crew. Thanks again!
Kevin Hadfield
Efficient, Professional, And Came In Under Budget
Collab recently did a kitchen and flooring reno for me, and they were awesome as usual. They were very efficient, professional, and came in under budget! I would definitely recommend them.
Anne Wells
OUR COLLABORATIVE CONSTRUCTION PROCESS
First, we meet with you to discuss your budget, hopes, needs, and timescale so we know exactly what you want, and we will provide you with a free estimate.

Once approved, we'll get to work, taking as much or as little control of your renovation as you want. We believe in consistent and open communication, so you know what is happening every step of the way.

Finally when we are finished, we'll walk you through your space to make sure you're 100% satisfied (and more!) with the results.
When you're planning a construction project, one of the major decisions you'll make is what kind of flooring to use. There are many different options available, and it can be a difficult decision to make. In this post, we'll discuss the pros and cons of six popular flooring types and help you decid [...]
People often ask us what the difference is between a handyperson (handyman, handywoman, handyworker), a trade, and a general contractor. It's a fair question, and one that we're happy to answer. In short, the difference between these three professionals is the scope of their work. Keep reading to l [...]
Renovating your kitchen can be a daunting task. There are so many things to consider – from the layout and design, to the materials and appliances. But don't worry, we're here to help! We'll outline five of the most important things to keep in mind when renovating your kitchen. So read on and start [...]