BATHROOM RENOVATIONS REGINA
Bathrooms are for relaxing!
It is the place for us to escape the daily stresses that life can bring. 
At Collaborative Construction, we understand that your bathroom is not only a sanctuary, but it should also be practical and functional.
Investing in a beautiful bathroom is a great decision, whether you choose custom vanities and ornate tile work or steam showers and luxurious bathtubs.
We will work with you every step of the way to bring your bathroom dreams to life. Our team has over 25 years of combined experience working on a variety of projects in the Regina area.
We work with amazing local Regina contractors to provide you with options that meet your style, vision, budget, and timescale.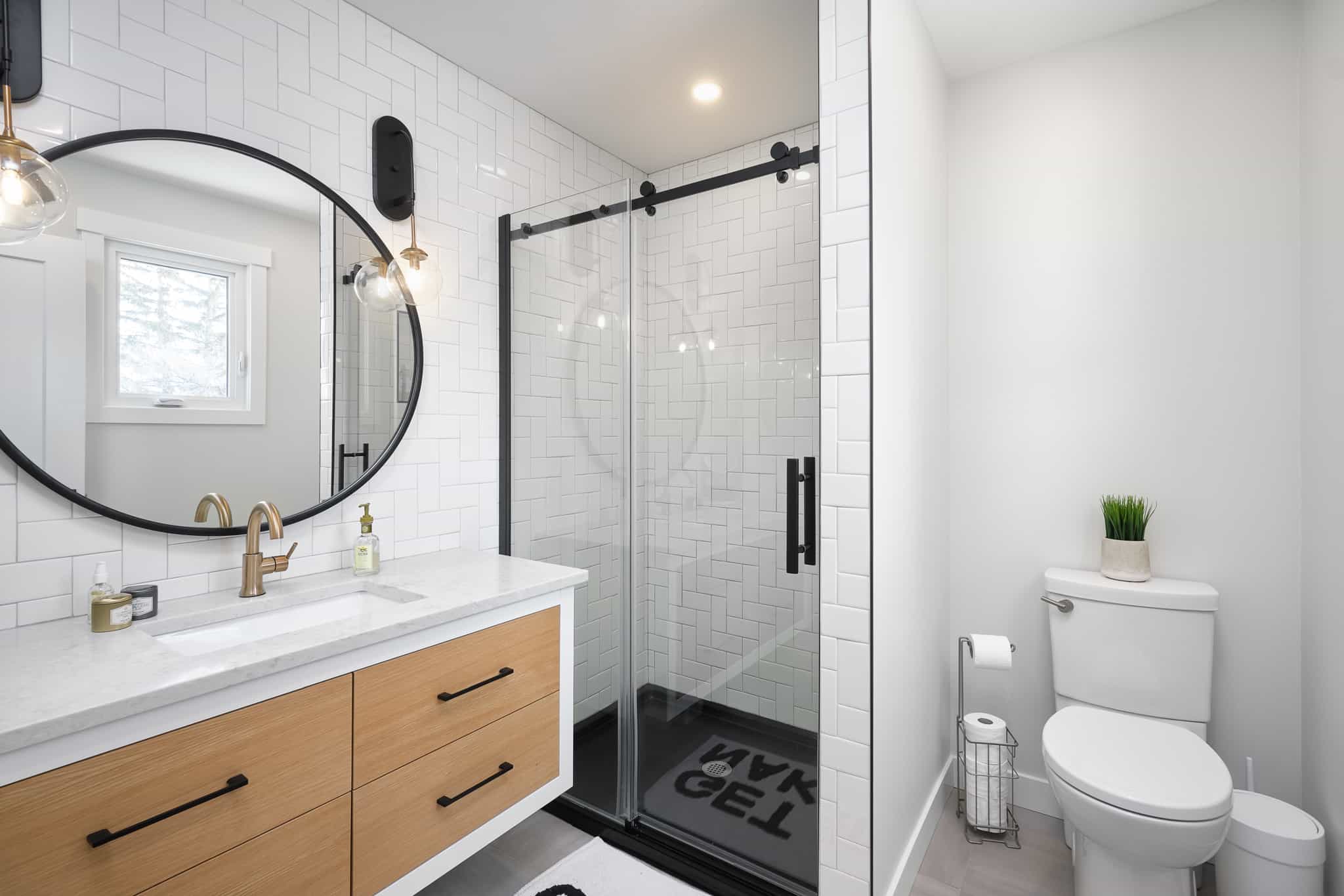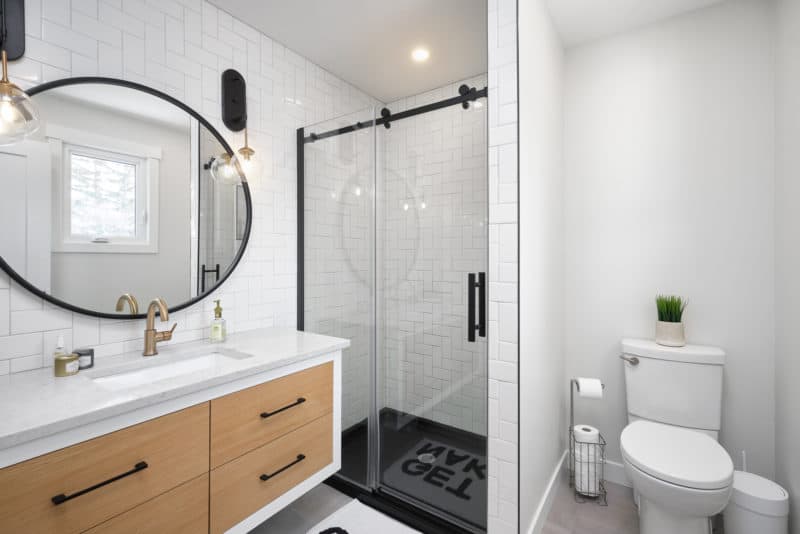 WHY RENOVATE YOUR BATHROOM?
Whether you have a small bathroom that's restricted on space, a full bathroom renovation that incorporates unique design features, or you want a complete bathroom reconfiguration, our expert team can help you plan, design, and achieve the look you want.
THINGS TO KNOW BEFORE STARTING
YOUR BATHROOM REMODEL
Here are some of the common bathroom renovation questions we receive:
SHOULD I KEEP MY CURRENT BATHROOM LAYOUT OR CHANGE IT?
We can look at your existing layout to offer suggestions for improvement or incorporate any new design features.
Whether you want a walk-in shower or stunning freestanding tub, it's important to make the most of your bathroom space.
WHAT WILL MY BATHROOM RENOVATION COST?
This is entirely dependent on the amount of work needed. We'll offer tips and advice as to how you can achieve the look you want that fits within your budget. Let us come out and discuss your bathroom options and give you a free estimate on what it would cost – contact us today.

HOW LONG WILL IT TAKE TO RENOVATE MY BATHROOM?
Bathrooms can take several weeks to complete, but this depends on how much work is required.
During our free consultation we can give you a more accurate time frame based on the scope of work we discuss.
CAN I REUSE ANY OF MY EXISTING BATHROOM FIXTURES?
To save money (but without detracting on style), you may be able to reuse some of the existing fixtures in your bathroom like your vanity, tub, shower, toilet or faucets.

Sometimes refinishing an existing bathtub, or changing the vanity counter top, painting, and adding new door hardware on an old vanity is more cost effective and can still deliver that wow factor.
We'll offer handy advice on how you can incorporate these things into your new design.
WHY CHOOSE COLLABORATIVE CONSTRUCTION?
We offer Free Estimates for your renovation projects.

We're talented and we align ourselves with the best local Regina contractors.

Our CoCon family has more than 25 years of combined experience in carpentry and renovation.

We like to give back to the Regina community which has given us so much.  We are co-founders of Build Love, an annual initiative that brings the community together to provide a life changing home renovation for a family in need.

We will bring your project to life – on time and on budget! It's our goal to exceed your expectations.

We are fully Licensed and Insured.

We pride ourselves on our customer service and our ability to help walk you through this stressful process, instead making it fun!
OUR TOP TIPS FOR A BEAUTIFUL BATHROOM RENOVATION
PUT A SOLID PLAN TOGETHER
This ensures you know what needs doing, have budgeted for the work, and won't meet any nasty surprises along the way.
Our team can help you put this together, talking you through each stage and provide you with an in-depth quote and schedule.
What is your primary purpose for this bathroom? Sometimes it makes more sense to eliminate a bathtub and add a functional shower instead.
We can help walk you through what is right for you and your lifestyle.
Depending on your budget, style, and lifestyle you may want to finish your bathtub or shower surround with an off-the-shelf fibreglass option or give it that wow factor with a tile surround. It's important that you protect and properly waterproof the areas prior to installation.
We can walk you through the pros and cons and help make your decisions easier.
CHOOSING THE RIGHT BATHROOM VANITY
Your vanity unit is one of the most central, yet practical pieces in the bathroom.
Make sure you have enough space for your toiletries without the unit taking over the space. It's important that your bathroom vanity is both stylish and practical.
We can discuss all your options from refinishing your existing vanity to full replacement – Either way, it's going to look great!
IT'S ALL ABOUT THE FINISHING TOUCHES
If you're going to max out your budget, do so on those fabulous finishing touches. Adding benches and niches in your shower can add more functionality. Custom shower glass, quartz or granite accent finishes on shower curbs, niches, and bench tops can add that extra pop.
We'll help you create that standout look.