We are honoured to collaborate with many of Regina's most talented Designers – some who have been around since project one and others who we are just getting started with. They are all exceptional at what they do and we highly recommend them to anyone who's looking for some help or inspiration for their next project!⁠ Get to know a little bit more about each of them below and then scoot on over to their accounts and give them a FOLLOW!
My Design Style
I would describe my personal design style as a "modern Victorian". Give me a closed floor plan with individual rooms and lots of detail! I love a dramatic chandelier, wall paneling and ornate papers, and colour. Colour and millwork everywhere with simple, comfy furniture.
My Favourite Part of What I Do
As an interior designer, I love that I get to work with different people that prefer different styled homes. A little chic here, some glam there, and rustic over here… It's important to me that, once a project is done, the home owner's feel that their house is THEM – not who their designer was. When your friends and family walk into your freshly renovated house, my goal is for them to say, "This is so YOU". My favourite part of what I do, is seeing your face light up when you walk into your safe place, your cozy retreat from the world – the place you call home and it FEELS like home. You know?
My Favourite Collab Project
I've got several, but currently one of my favourite Collaborative Construction projects would be Angus Street in the Lakeview area. It's a heritage home, built in 1912 in the Queen Anne Revival style/free renaissance (late Victorian era). The goal of that renovation was to make it look like we never touched the place. I wanted the new kitchen, dining room, everything; to look as if it could be original.
My Design Style
Masculine, neutral, layered
My Favourite Part of What I Do
Creating a home where my clients feel like they belong. A space that reflects their personal style and how they want to live.
My Favourite Collab Project
Build Love 2019. Build Love 2018 is a very close 2nd.
I can't pick just one. I love all of them. It showcases how proud I am of what I do and the clients that have trusted me over the years to transform their homes with so many amazing people in this industry.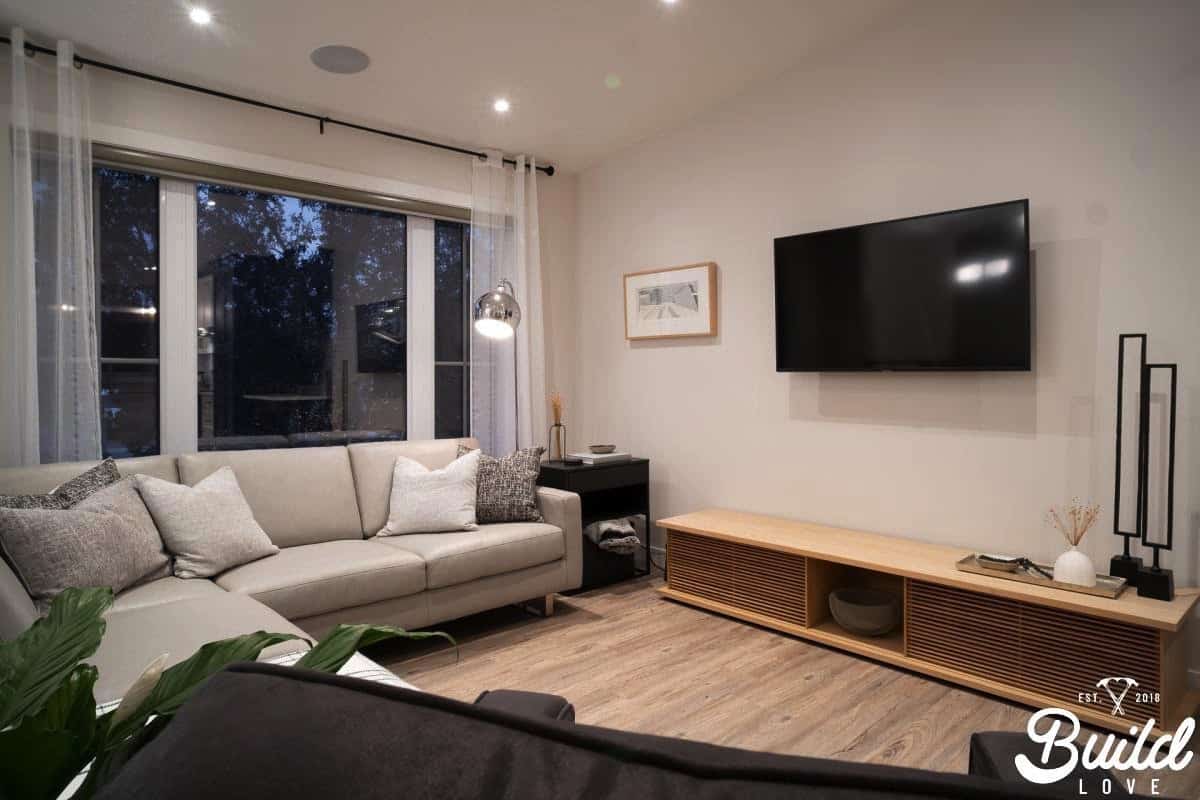 My Design Style
A chameleon! Haha! It's not our job to impose our styles on our clients but to enhance their own style. My personal style gravitates towards mid century entwined with casual – and little bits of whimsy here and there.
My Favourite Part of What I Do
I can't name one fave. Highlights are definitely the friendships and relationships we have built….laughing (a lot)….and creating these spaces that people get to go home to every day and fall in love all over every time they walk in.
Our Favourite Collab Project
The Ryans and Wascana Flower Shoppe is a close 2nd.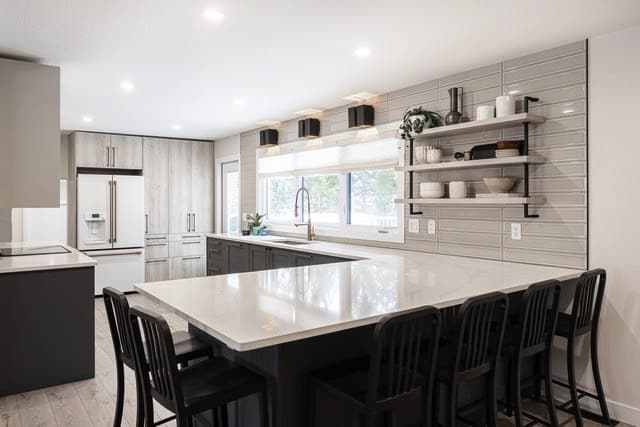 My Design Style
Refined, sophisticated, inviting interiors.
My Favourite Part of What I Do
My favourite part is the creativity involved in developing a unique design that best represents each client I work with. There is no better feeling than helping them execute the visions and dreams they have for their space.
My Favourite Collab Project
INVU on Hill Ave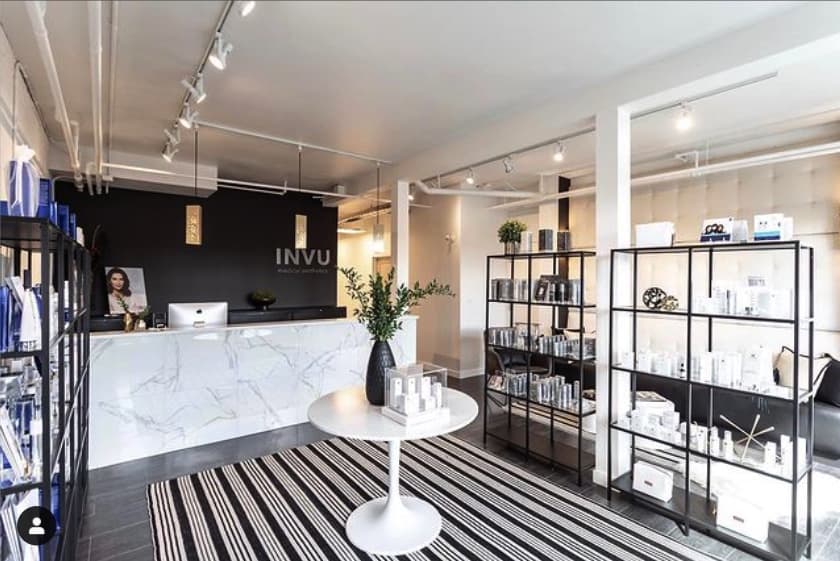 My Design Style
We call our design style "warmed up modern". Clean lines but with a homey feel.
My Favourite Part of What I Do
I'm a self proclaimed homebody. I love being home, I love my home, I love everything about "home". And I always have. So my favourite thing is to make other people feel the same way about their home.
My Favourite Collab Project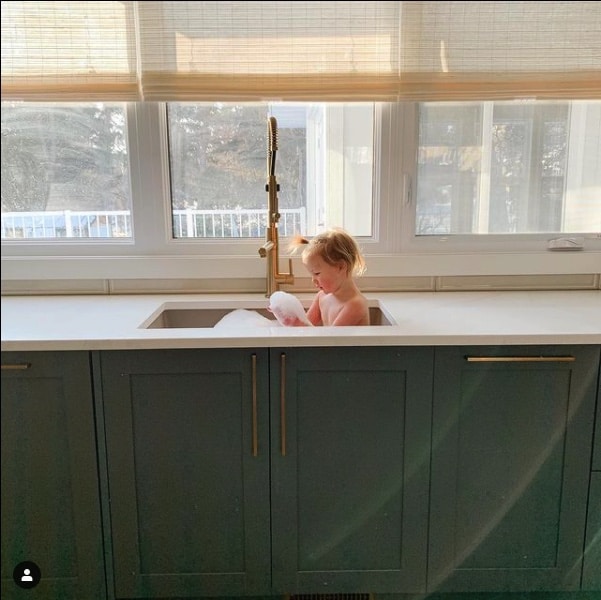 My Design Style
I have commitment issues when it comes to defining my style as often I ebb and flow with where my heart is at any given moment. But if I had to narrow things down I would say I'm always drawn to the use of natural materials with a hit of black and a side of green. A clean and cozy aesthetic is my goal when designing spaces for myself and my clients.
My Favourite Part of What I Do
By far the Favourite thing I love to do is bring to life a clients dream for their space. The homes and businesses that clients invite me into are literally the product of hard work and sacrifices in some cases. These spaces are where memories are made and daily life is lived. If I can create the perfect backdrop for these pivotal life experiences then I have done done my job.
My Favourite Collab Project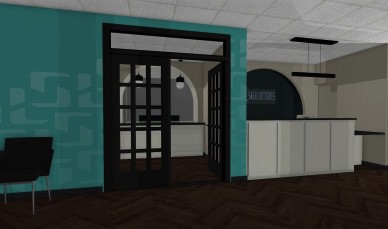 My Design Style
Modern classic with a touch of eclecticism
My Favorite Part of What I Do
Making clients smile and helping them reach their design goals
My Favourite Collab Project
Queen Street Project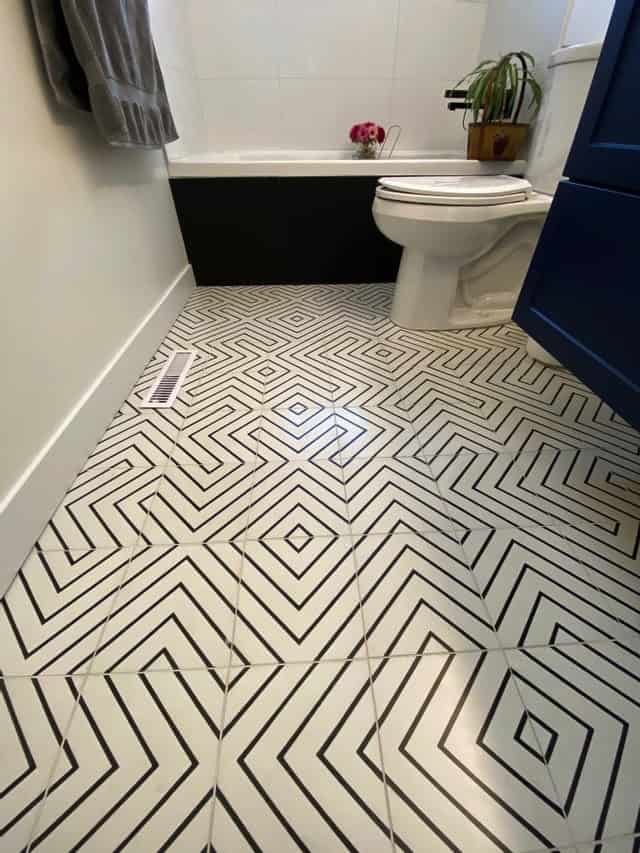 Our Design Style
Our design incorporates natural finishes, earthy vibes, mixing in just the right amount of texture and warmth to create a perfectly refined, timeless and well thought out space plan!
My Favourite Part of What We Do
We love creating functional + classic spaces that work for our clients and the way they live – leaving them to feel organized, empowered and serene.
My Favourite Collab Project
Tri-Bay Project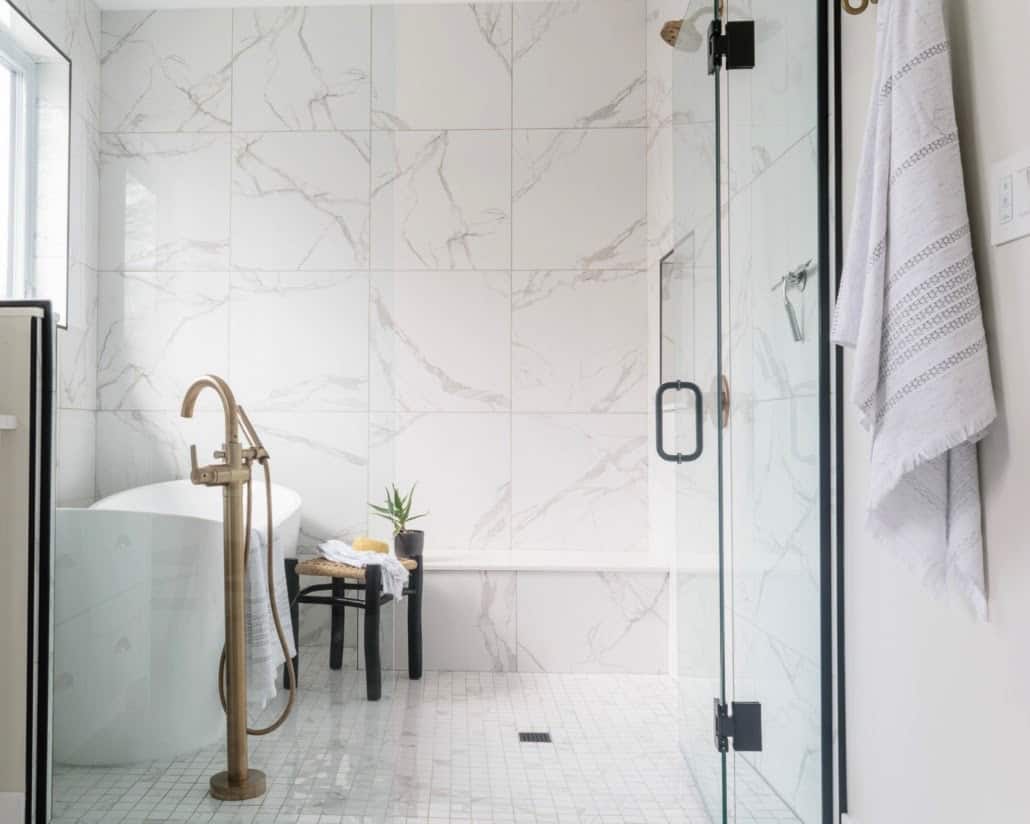 My Design Style
The Happy Medium of Design Styles, Transitional. I love playing with the mix of masculine and feminine elements in a space.
My Favourite Part of What I Do
The journey in creating unique spaces; from planning a functional space authentic to each individual client and the way they live, to handing over a project. Seeing the clients reaction when they enter their new or renovated home is extremely gratifying.
My Favourite Collab Project
Greensboro Project