A bathroom should be a functional space, naturally, but that doesn't mean you shouldn't also make it amazingly beautiful. Below is a collection of our favourite bathroom projects which offer plenty of ideas for using different textiles and colors to create a space you'll want to spend time in.
Square Tiles
Square tiles can be a fresh alternative to the classic subway shape, especially when used throughout a room. The texture of the tiles offers contrast to the walnut cabinet fronts and glossy carrara countertop, while the matte black contoured tile adds another visually interesting pattern.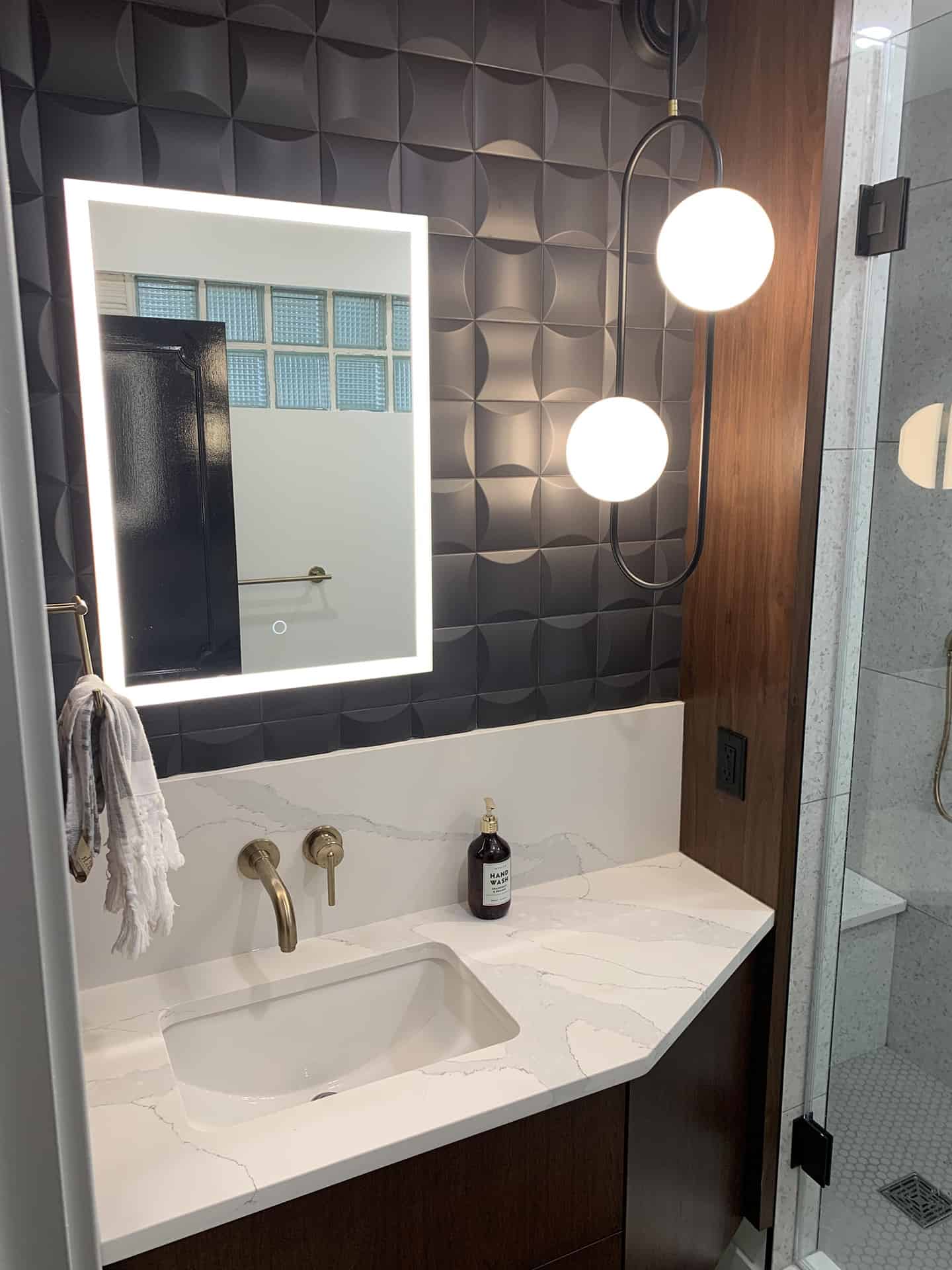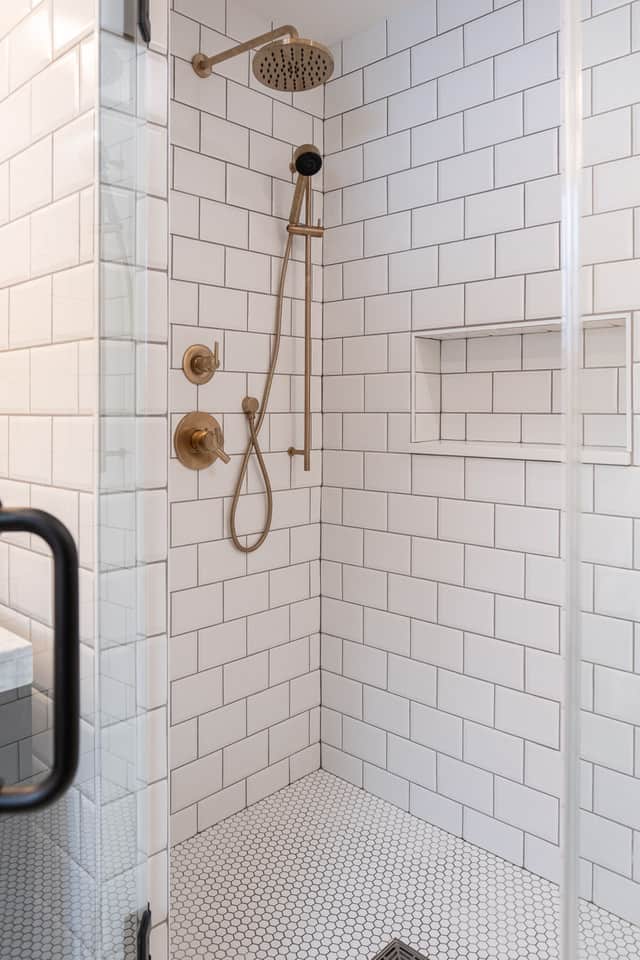 Accent Tile Shower Niche
A shower niche is a practical idea for holding shampoo bottles and other shower items. But it's also an opportunity to add a little style.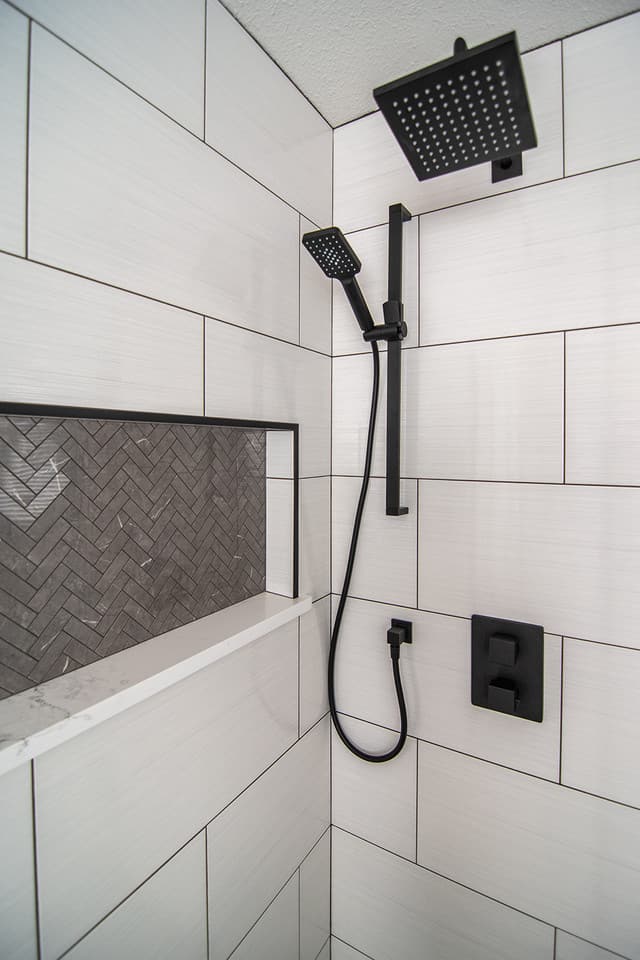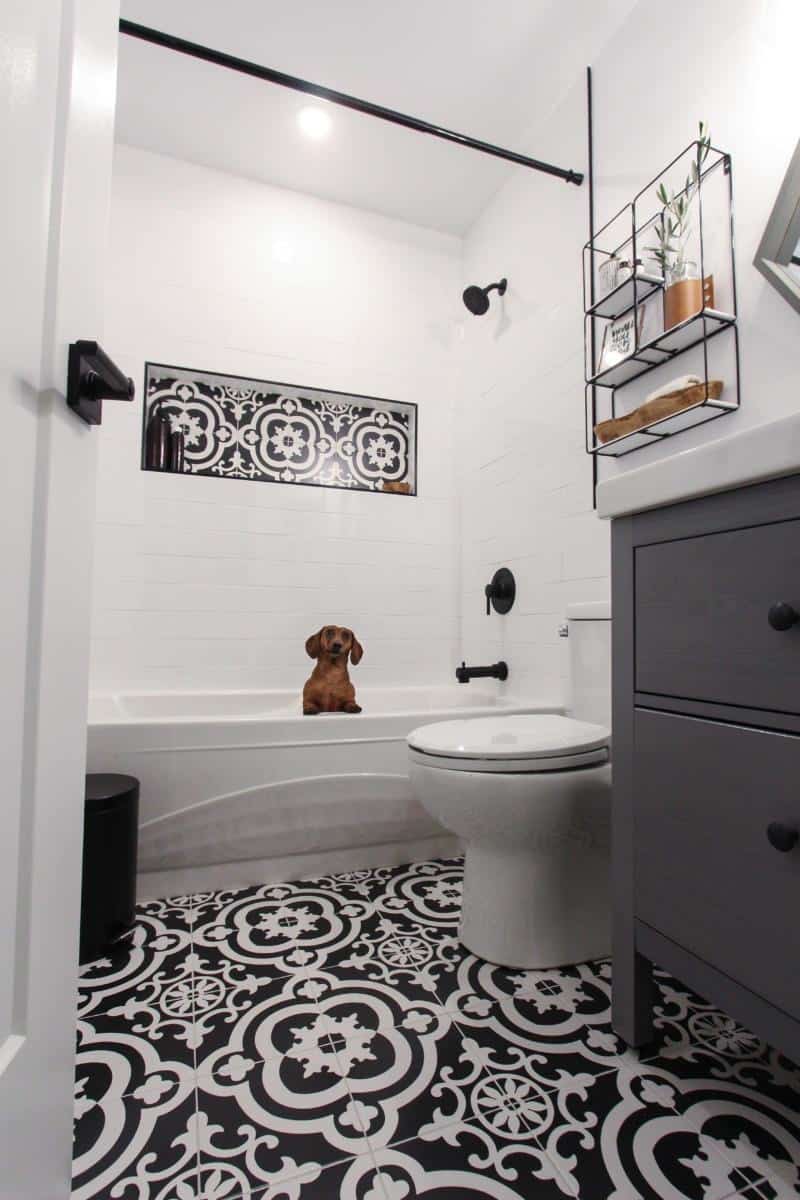 Black-and-White Palette
A black-and-white palette is a reliable way to deliver long-lasting style. In a bathroom, an abundance of white lends itself to a fresh, clean feel. To keep all that white from looking too sterile and jarring, a heavy dose of black will bring contrast, balance and instant style.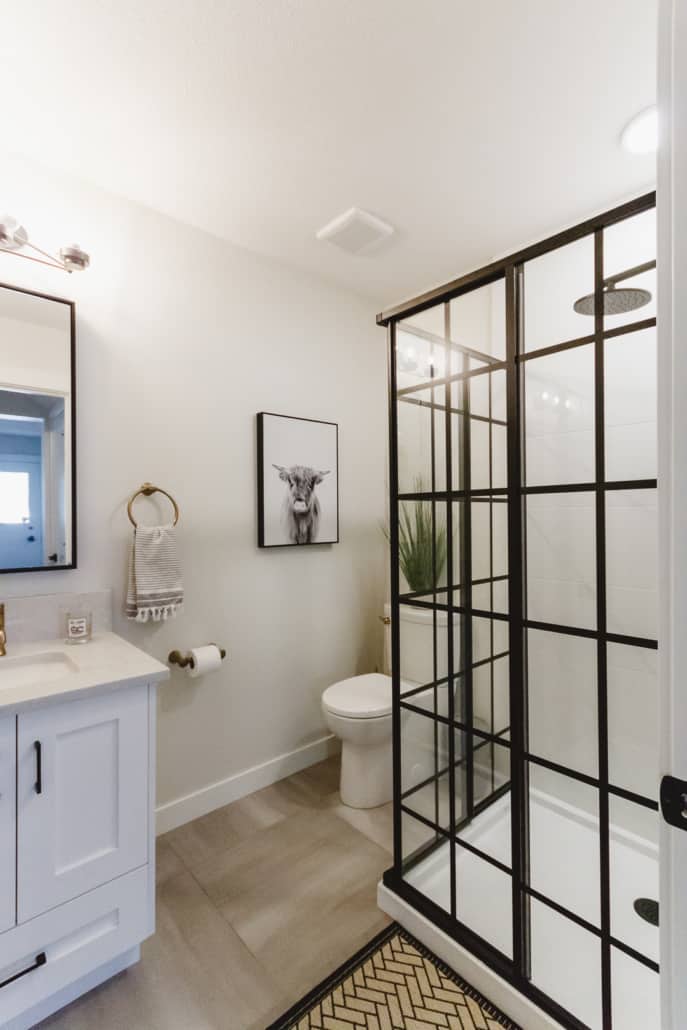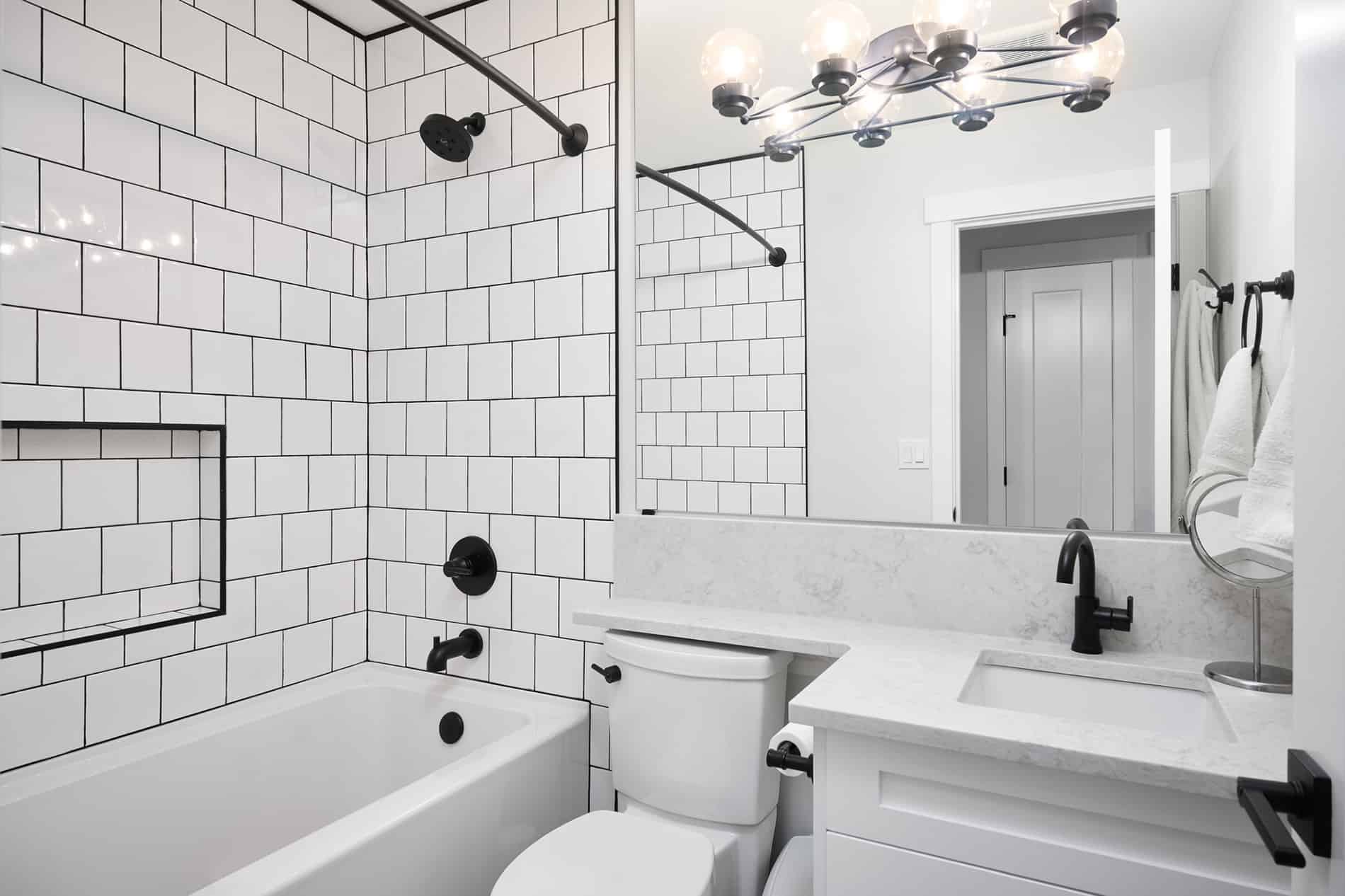 Shades of Gray
Softly patterned gray tiles dress the walls and floors in this contemporary bathroom.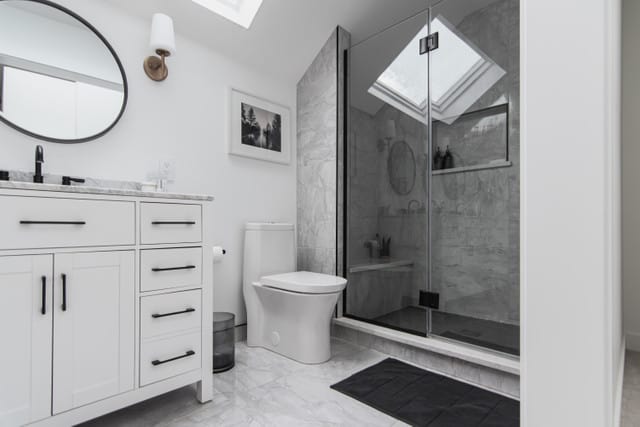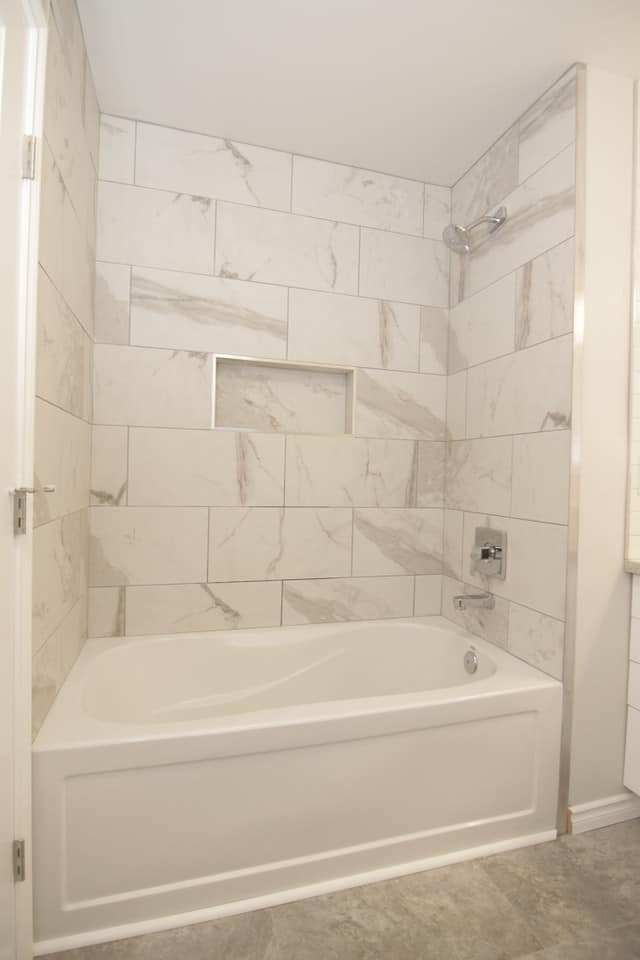 Bold Wallpaper
Don't be afraid – Find a pattern you love and blast it everywhere.  The boldness of your bathroom will be a conversation piece, we promise!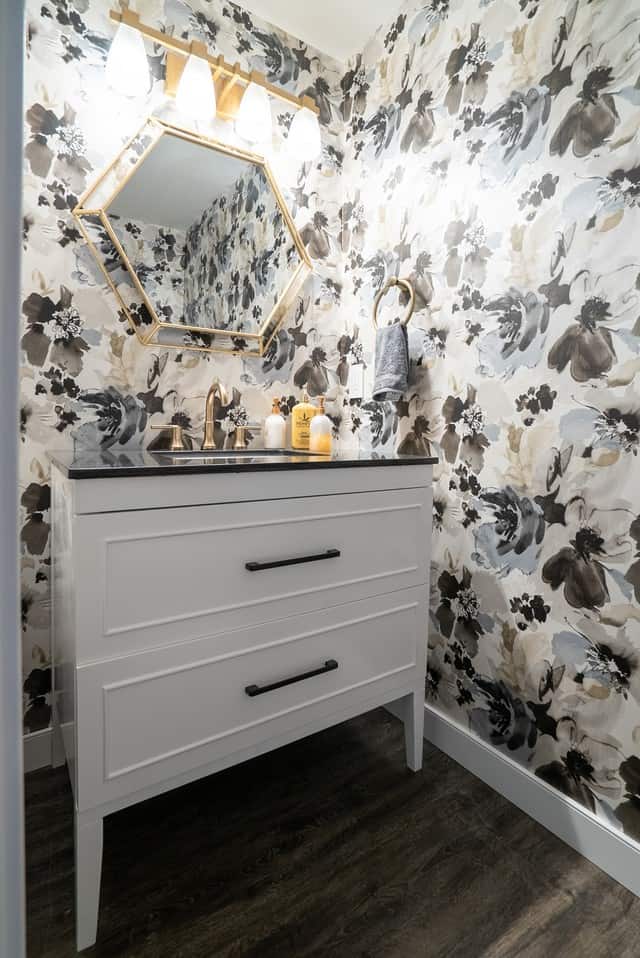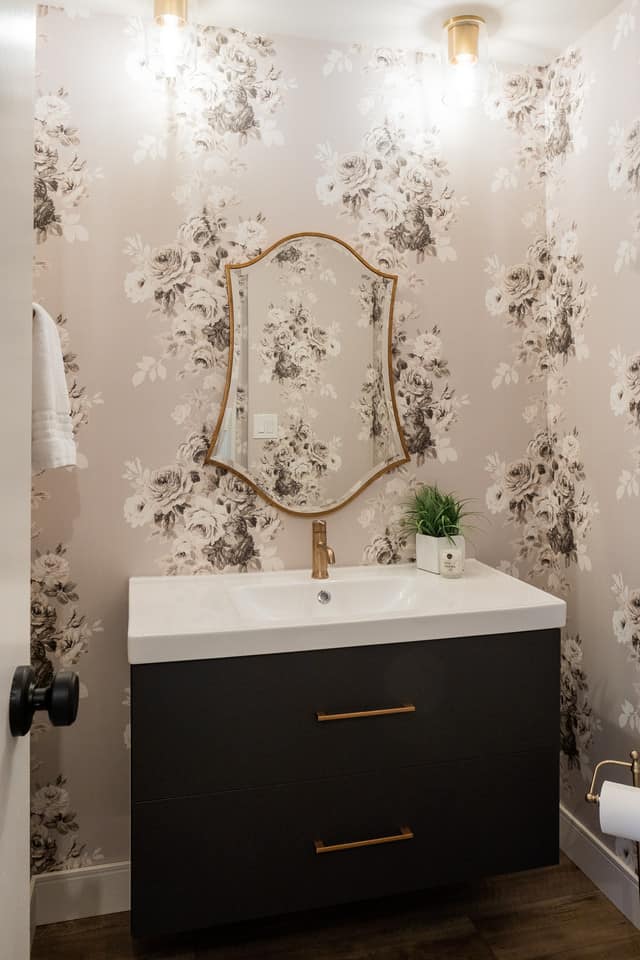 Incorporation of Woods
A little wood incorporation can provide an earthy natural tone to your bathroom palette in addition to doing a beautiful job of covering exposed plumbing or electrical eyesores.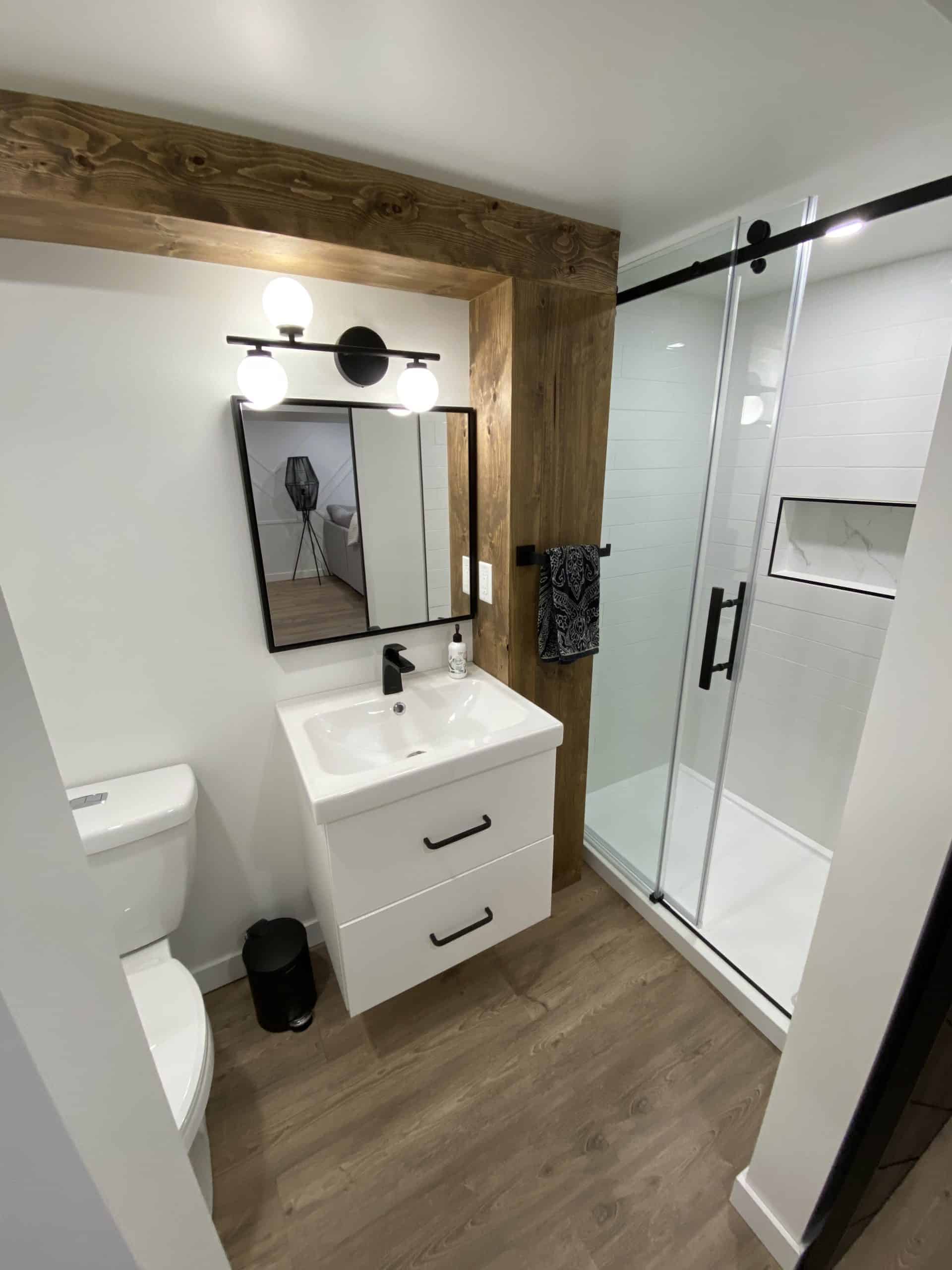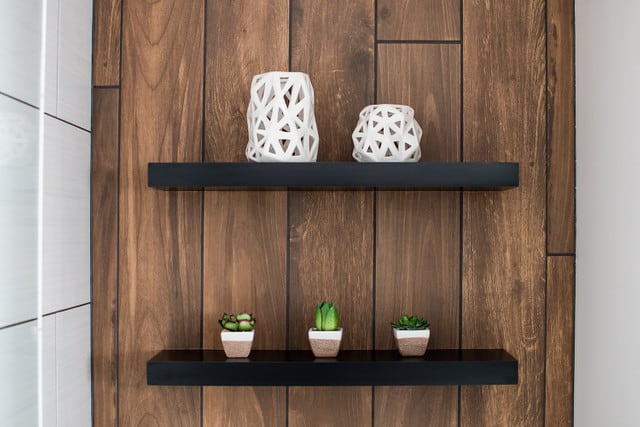 Large Format Tiles
This isn't your average LFT – This is 4' X 3' tiles.  If done with care, it will look like a giant, vein filled sheet of stone!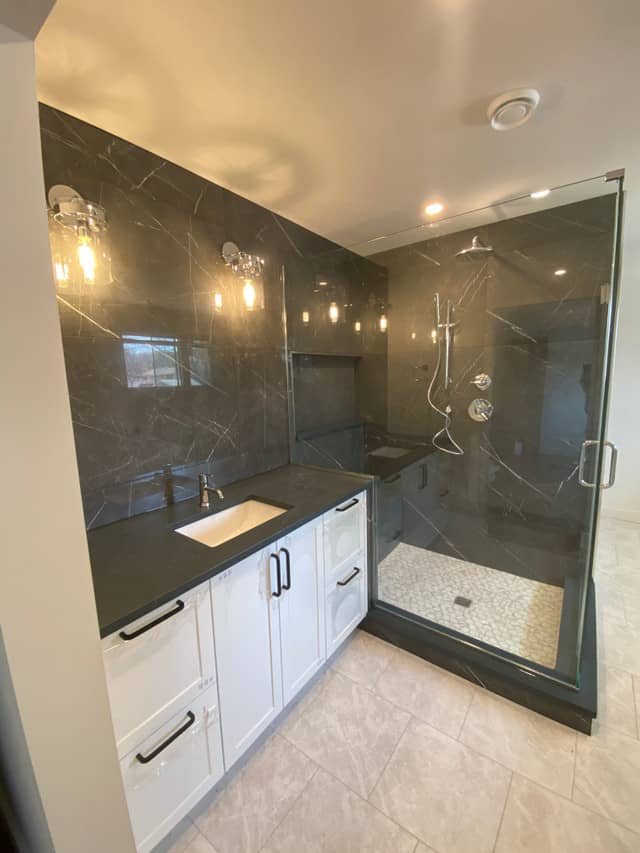 Combined Shower & Tub
Is it a shower in your bathtub area or a bathtub in your shower? You get the point.