If you're thinking of adding a deck to your home, you're not alone. Decks are an attractive renovation project for homeowners. A deck can easily increase living space by hundreds of square feet and offers a healthy return on investment of up to 90%. There are several different types of decking materials to choose from, but before you get to building, you'll need to decide what will work best for your project. Today we'll explore the three most common types and the pros and cons of each.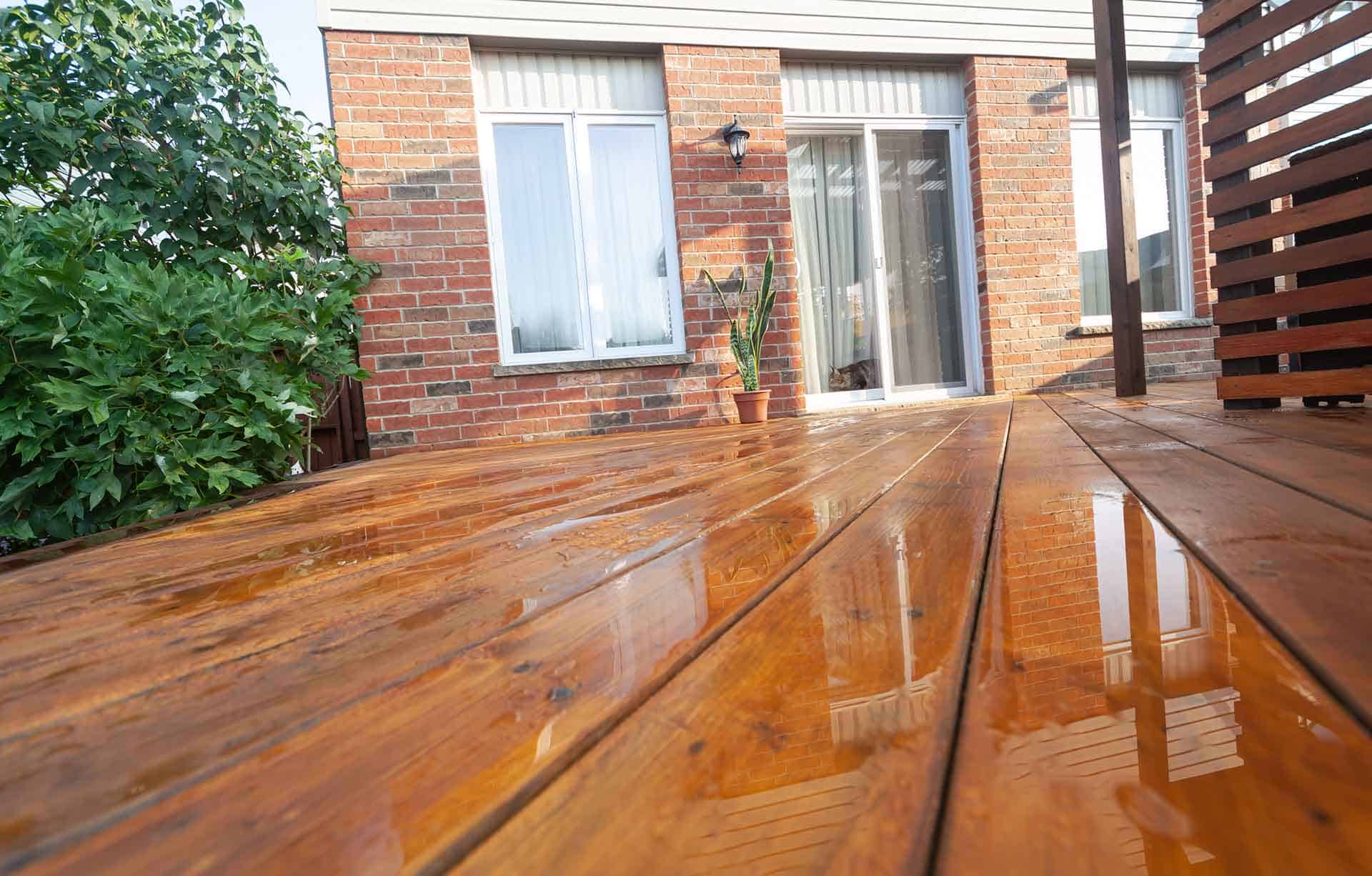 Wood
PROS: Good ol' tried and true, these decks are often the most popular type and for good reason. They're sturdy and can last for many years with proper care. They are usually your most economical choice and you have lots of colour options with stain or paint.
CONS: Wooden decks require a thorough cleaning – we recommend at least once a year – and will likely need sealing or staining every two to three. Even with regular maintenance, these degrade over time. Moisture is not your friend – try to keep your deck dry and avoid putting down carpets and mats. Sun exposure can cause discolouration if areas are covered with furniture or other items. High-traffic areas will likely have uneven and noticeable wear over time.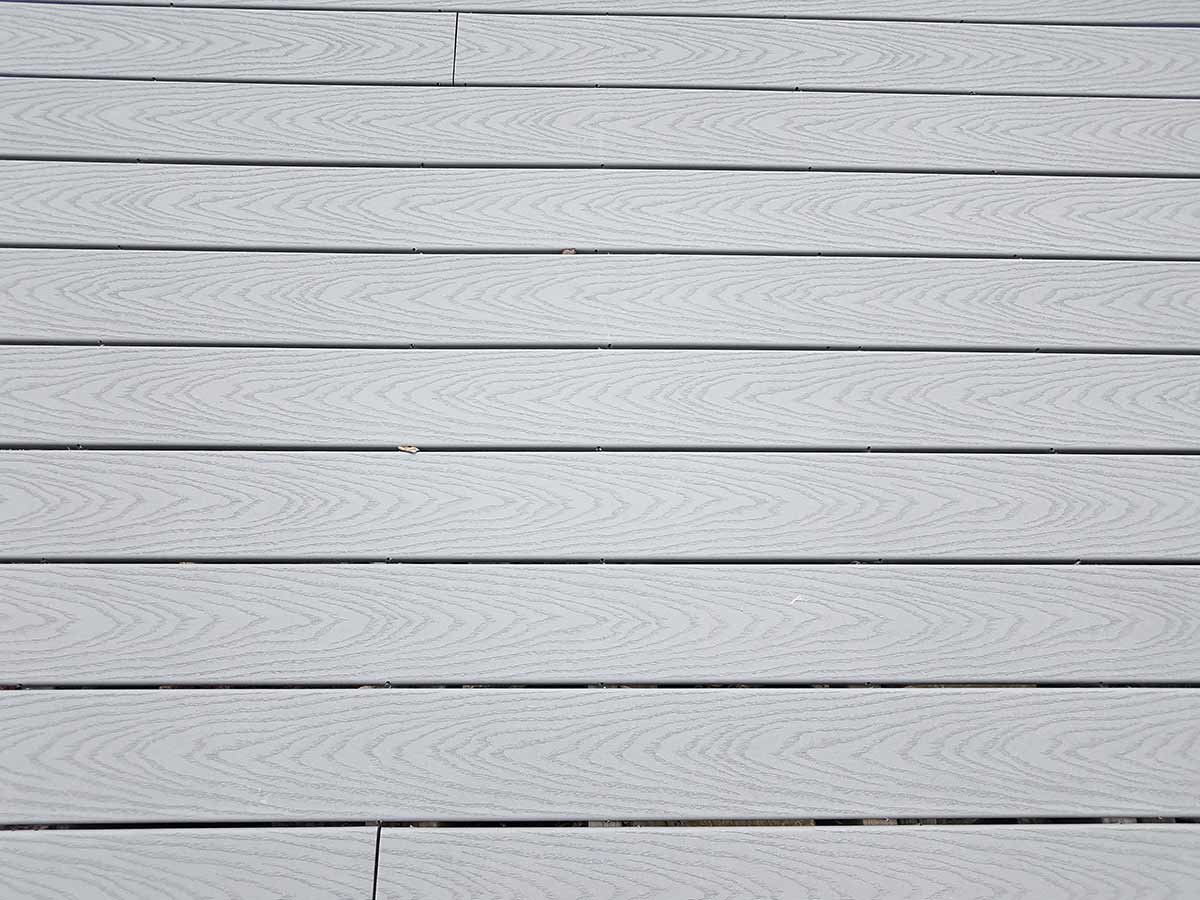 Composite
PROS: Made from a mix of wood fibres and plastic, composite decks are environmentally friendly and easy to maintain – all you need is a broom and a hose. Just sweep off any debris and rinse with water as needed. They come in a variety of colour and finish options.
CONS: For the most part, you get what you pay for. Cheaper products are often hollow on the inside and can begin to bend or droop over time. Although not always the most expensive product, they are usually a larger investment compared to wood.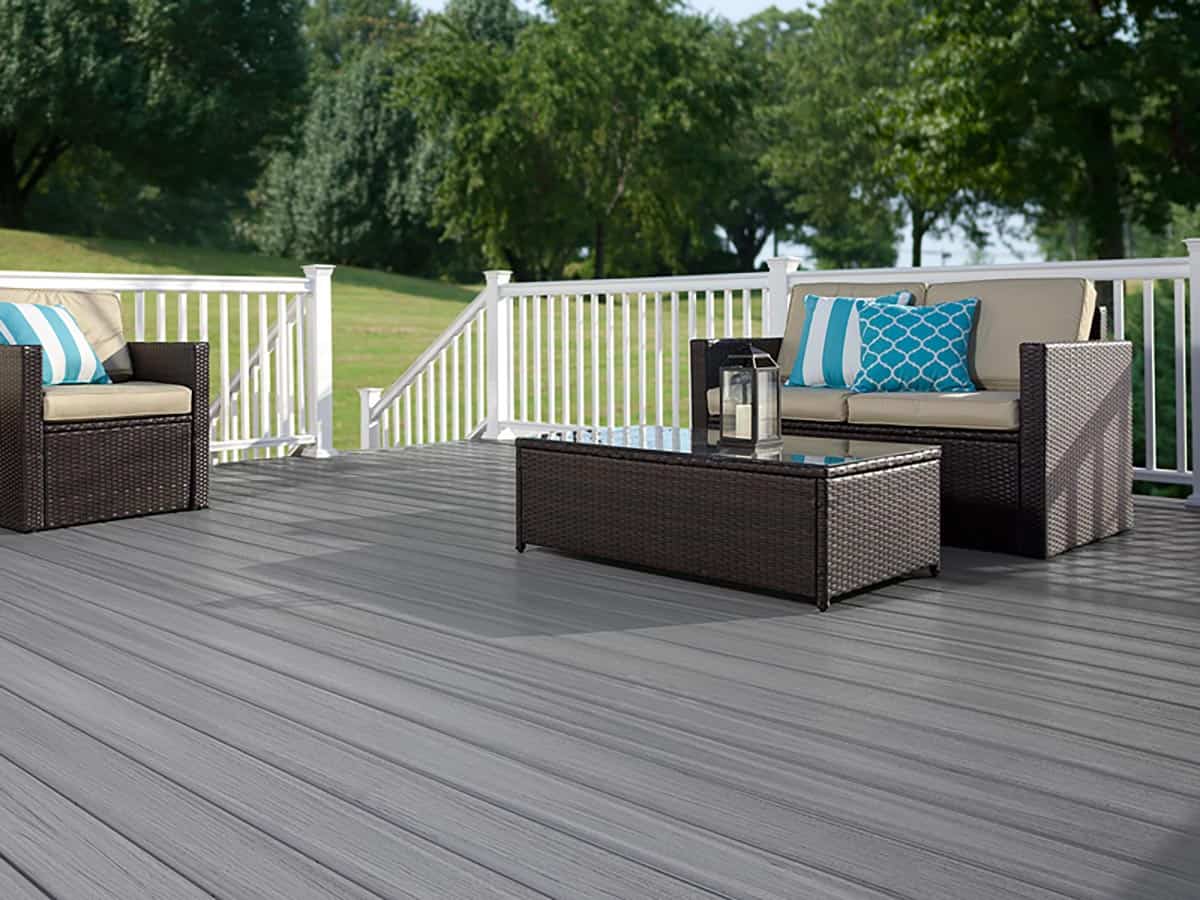 PVC
PROS: Made from 100% plastic, PVC decks are durable and easy to clean, and require little maintenance. These should last the longest of the three products. They come in a variety of colour and finish options.
CONS: One of the main disadvantages of using PVC decking is that it can be quite expensive. PVC decks also tend to fade in colour over time, and they may not be as environmentally friendly as composite decks. These will likely be your most expensive product and like composite, you need to ensure you're buying a high-quality product.
Some other things to consider when building your new deck..
How big should your deck be?
There is no one-size-fits-all answer to this question. You'll need to consider the size of your yard, the amount of traffic your deck will see, and what you want its primary function of your deck to be.
What's your budget?
Decks can range in price from hundreds to tens of thousands of dollars, so it's important to set a budget and know what you can afford before you start shopping. Choosing cheaper materials, building it yourself, and buying your materials in bulk are a few ways you can keep the cost of your deck down but these all come with their own drawbacks.
What is your timeline?
Are you looking to add a deck right away or do you want to wait a few years? This will help you determine how much money you need to set aside and what kind of deck you can afford.
When you're ready to build your deck, be sure to keep these factors in mind. And if you need some help, don't hesitate to reach out for a consultation. We can work with you to select the perfect materials and design with your needs and budget in mind. Thanks for reading, and happy decking!