When you're planning a construction project, one of the major decisions you'll make is what kind of flooring to use. There are many different options available, and it can be a difficult decision to make. In this post, we'll discuss the pros and cons of six popular flooring types and help you decide which is the best for your specific needs.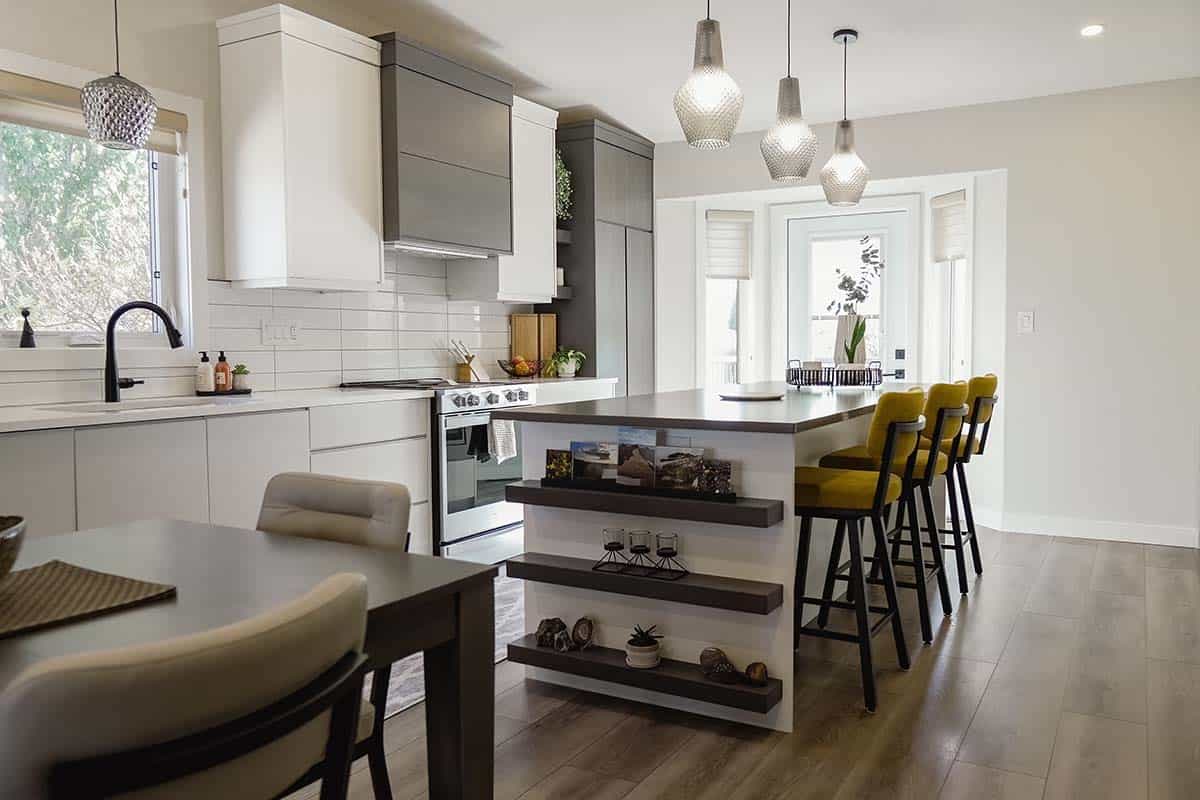 LVP (Luxury Vinyl Plank)
PROS: Extremely durable and can withstand heavy traffic and wear and tear. Usually easy to install and can be a good DIY option. Comes in a variety of colors and styles, so you can find the perfect option for your project. The material is (usually) not as susceptible to moisture damage making them great options for basements and commercial spaces. Can be easier to replace damaged pieces compared to other flooring types.
CONS: Can be on the more expensive side compared with other flooring options. Cheaper options can sometimes be a nightmare to get the seams tight, to lay flat, or to not separate over time.
Hardwood
PROS: Gives a space that "high-end" look. It is durable, aesthetically pleasing, and easy to maintain and clean. Solid plank hardwood can be sanded down and refinished, including changing stain colours for a whole new look. Engineered hardwood doesn't have this same refinishing option but is easier to install vs solid plank.
CONS: Requires regular polishing and sealant applications every few years. Can be quite expensive and is susceptible to scratches (especially if you have pets or children). Sun exposure can cause irregular discolouration. It can be slippery which can be a safety hazard.
Laminate
PROS: Great option for budget-minded homeowners because it is relatively affordable. It is also one of the more durable types of flooring available, making it a good choice for high-traffic areas. Installation is relatively easy, so even novice DIYers can typically install laminate flooring themselves.
If it's not installed properly, it can look cheap and fake. Usually requires additional underlay materials. Laminates can damage easily when exposed to moisture (acting like a sponge). Very difficult to replace damaged planks once installed.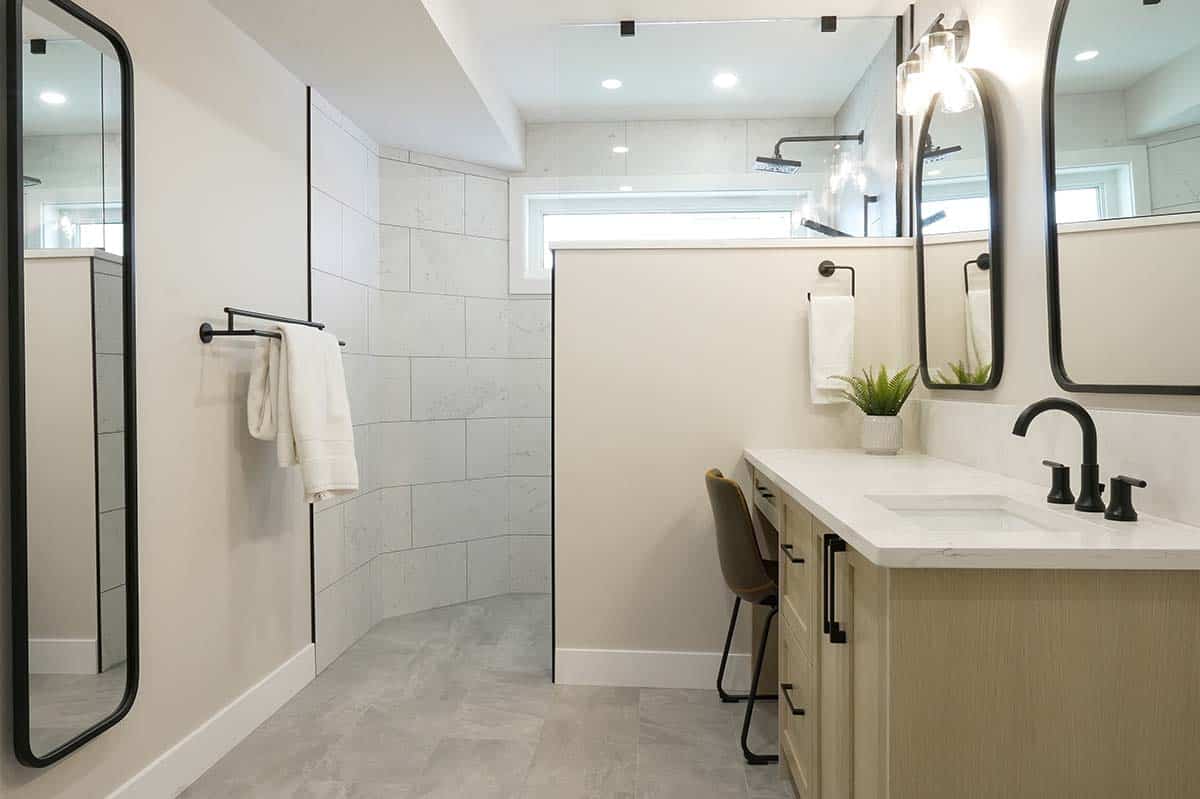 Tile
PROS: Tile flooring is durable and easy to clean. Depending on your selection this can give you that "high-end" look. Great for wet areas like porches/entry ways, bathrooms, and laundry rooms.
CONS: It can be slippery which can be a safety hazard. Requires regular maintenance like sealing grout lines. Grout areas can discolour, mold, or look "dirty" over time. Requires very specific sub-flooring applications. Both material and labour to install can be expensive.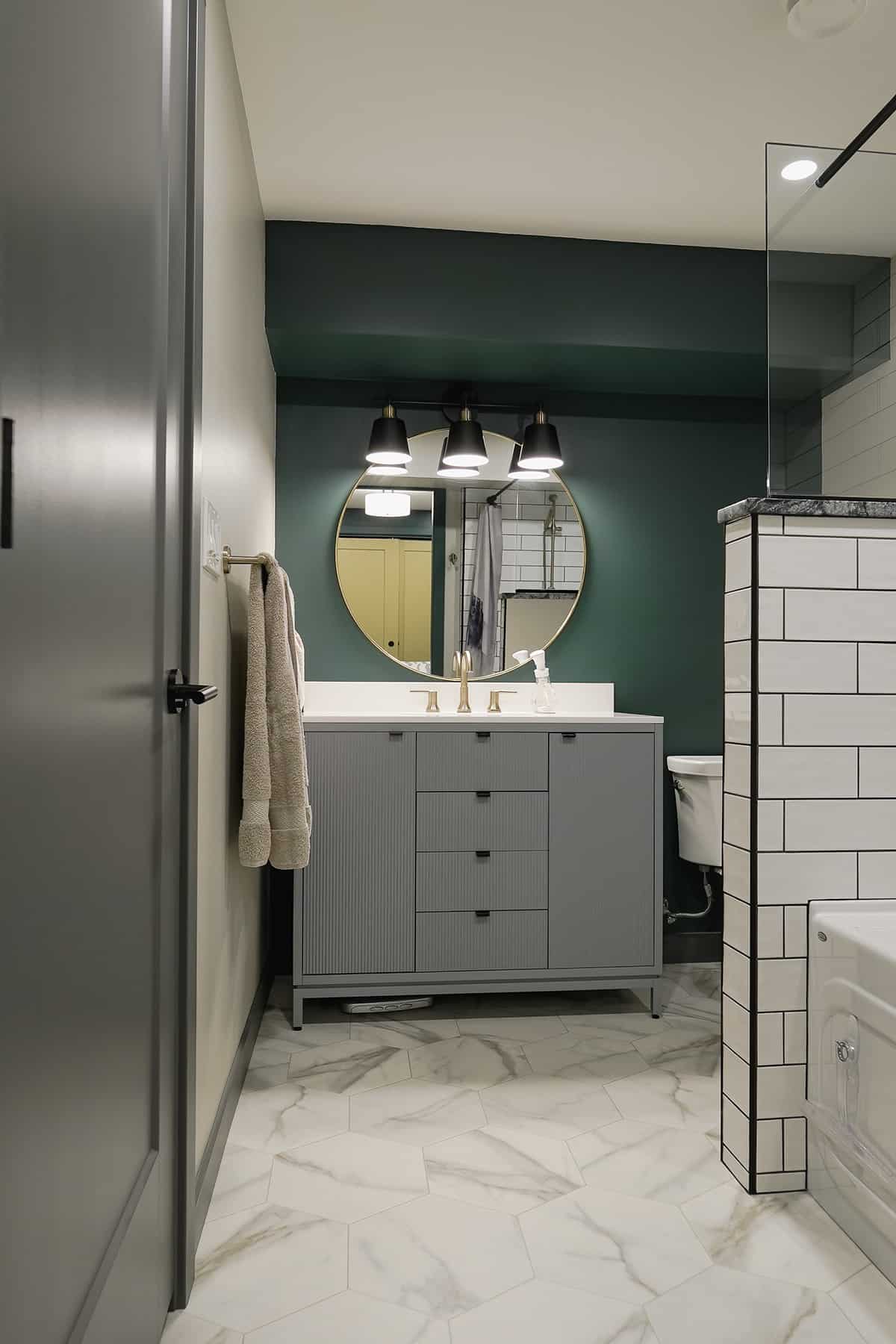 Linoleum
PROS: It is a durable flooring that is resistant to wear and tear. Comes in a variety of patterns. Minimal seams and the material is (usually) not as susceptible to water damage making them a great option for bathrooms and laundry rooms.
CONS: Not as durable as other flooring materials, so it may not be a good choice for high-traffic areas. It can also be difficult to repair if it becomes damaged. Can look "cheap" compared with other flooring options.
Carpet
PROS: It's comfortable and soft underfoot. It also absorbs sound, making it a good choice for homes with children or pets. Can feel "warm" under your feet – making it great for bedrooms. Relatively inexpensive (depending on selection) for material and install. Carpet tiles can be a great option for commercial spaces because they are less moisture susceptible and hides dirt.
CONS: Carpet is prone to stains and wear, and it must be regularly cleaned and vacuumed to keep it looking its best. Difficult to install yourself. Typically requires underlayment and tack-strips. This is the worst product to use in moisture prone areas (some exceptions to this like outdoor, carpet squares, or rubber back – but usually limited in options).
So, what's the verdict? Which flooring is best for your construction project? The answer really depends on your specific needs and budget. All of the flooring options have their own unique advantages and disadvantages, so it's important to weigh all the pros and cons before making a final decision. If you need help deciding which type of flooring is right for you, don't hesitate to reach out for a consultation. We would be happy to assist you in choosing the perfect flooring for your home or business.