As much as we pride ourselves on being a knowledgeable and talented team, we heavily rely on our specialized subtrades like drywall, mud and tape, custom cabinetry and millwork and permitted or licensed work for plumbing, mechanical and electrical.
We like to think of this like the fox and the hedgehog concept. In our case, Collab, the "fox" – generally knows and is good at many things. Our subcontractor, or "hedgehog", knows one thing really well!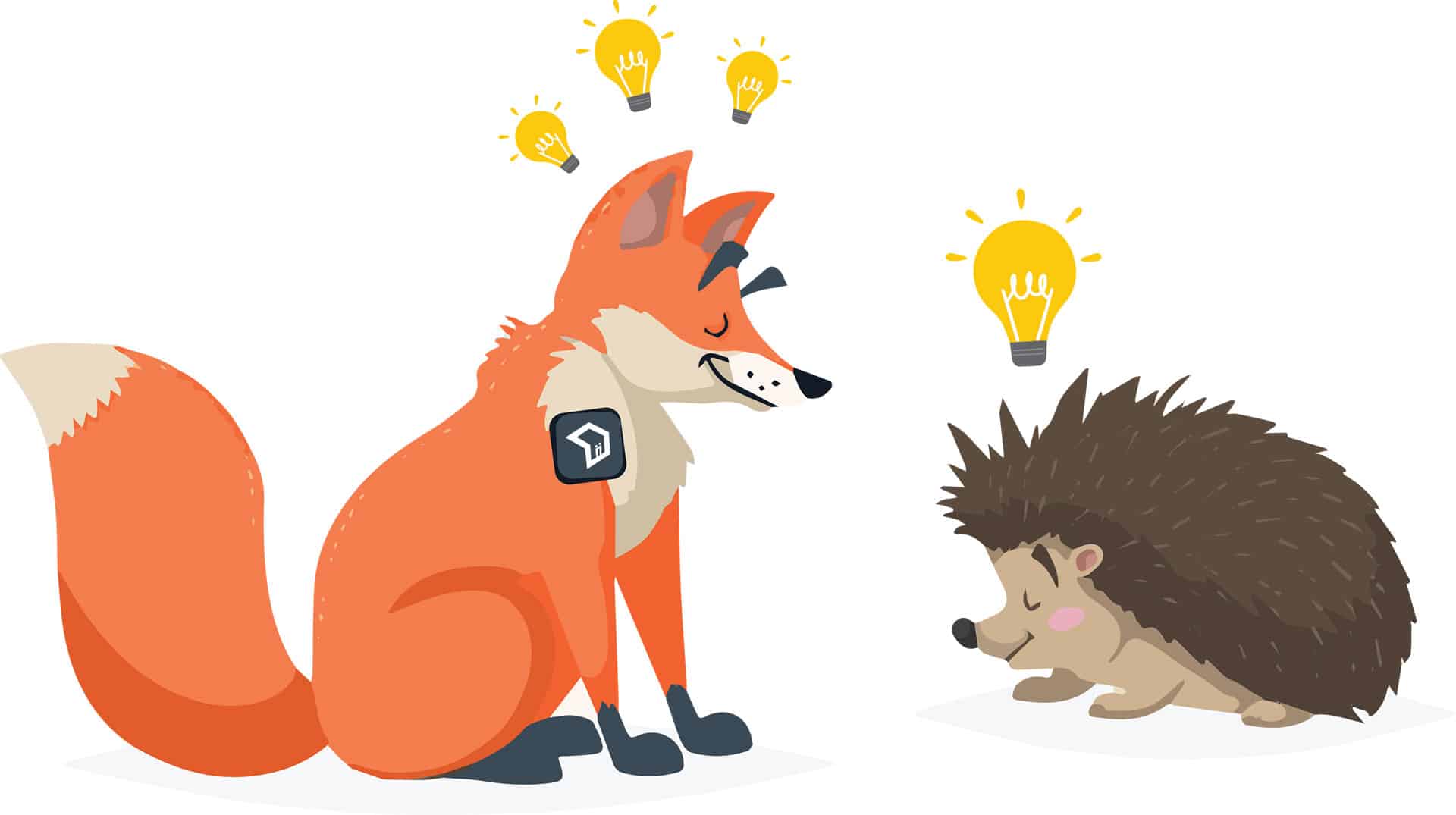 We hire these preferred hedgehogs on a day to day or project to project basis, which is why we believe in paying our subcontractors first. We, as the general contractor, are obligated to pay the subcontractor even if the owner is late paying us or even hasn't paid us at all. Other general contractors claim that they aren't liable for paying the subcontractors until they have been paid by their client, but that is not a legally correct position. More importantly, we feel as if that way of running a business goes against the Collab Construction ideals.
Why It Works
We pride ourselves on the subtrades that we work with because of alignment and priority. They know our expectations and always try to exceed them. Furthermore, they make us a priority! If we are ever in a pinch or need a favour, they often drop what they are doing to assist us.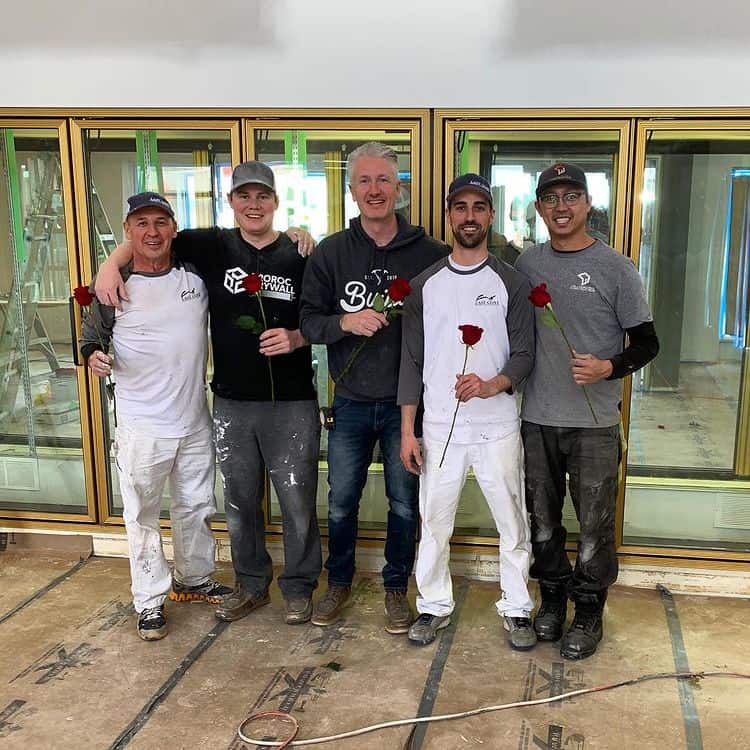 But We Have Our Own Subcontractors…
At times, we come across clients who have already sought out their own preferred trades. Although these types of situations have the potential to affect the project timeline and overall budget, we welcome new partnerships with open arms! We are growing and always eager to work with both well established and new trades – after all, they don't call us COLLABORATIVE Construction for nothin'!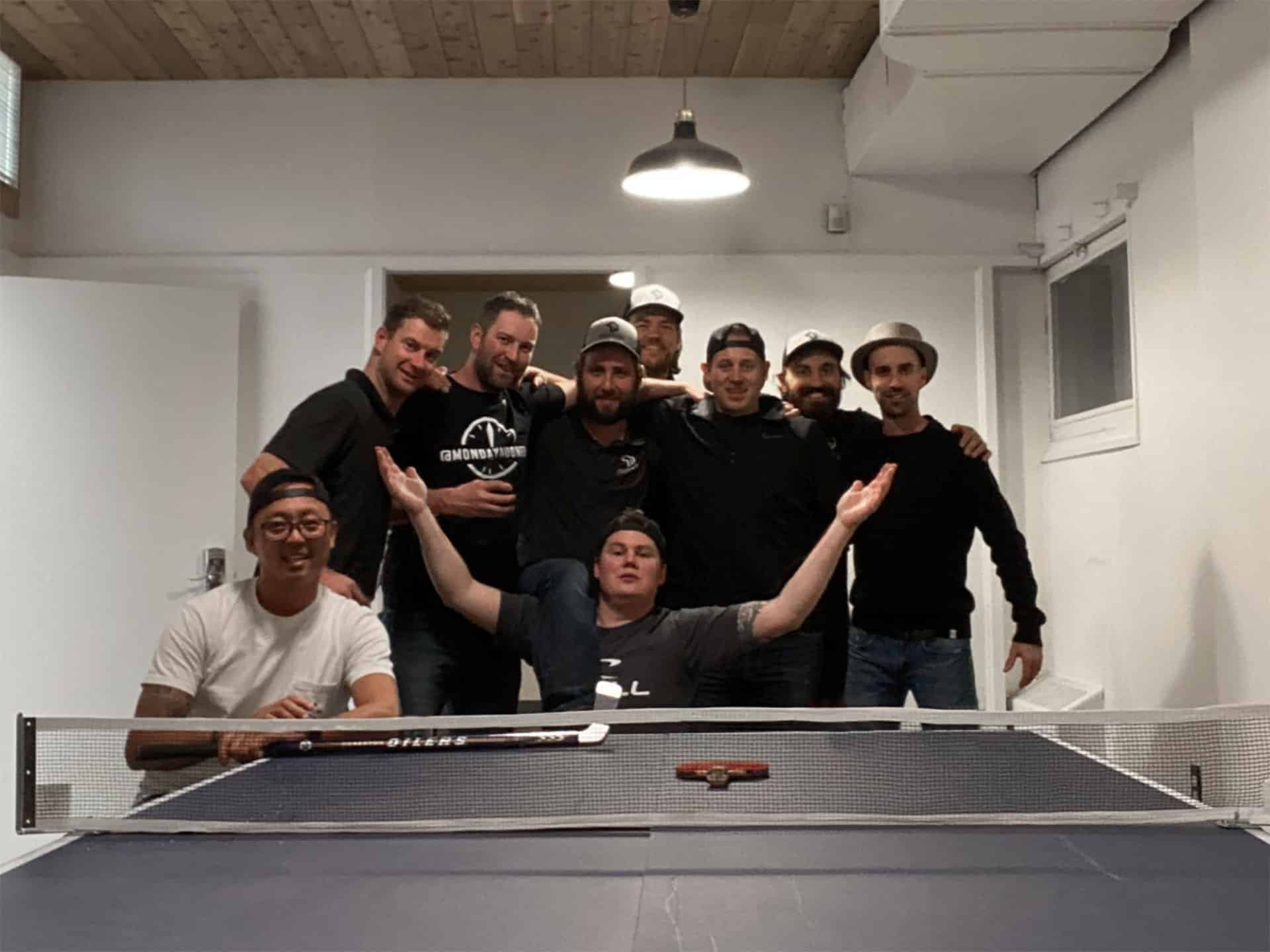 Subcontractors That Are Family
Cash flow management as a general contractor can be very difficult with many fixed and variable costs incurring throughout the week/month. Regardless, we always make it our number one priority to pay our subtrades as if they are our own in-house employees.
Here are some reviews and experiences working with us from some of our preferred subcontractors:
"Working with the Collaborative Construction crew is always a pleasure. Their team combines a high level of skill, attention to detail, and customer service that is second to none. Honesty and integrity are the trademarks of Collaborative Construction and I highly recommend them for any project big or small."

David Spooner, Owner – Cathedral Electric
"Working with Collaborative construction is a breeze. Everything from organization and communication to cleanliness makes the jobs go smooth and efficient. Their well rounded knowledgeable team has made working with them a pleasure."

Lucas Jeske, Owner – Wheatland Plumbing & Heating
"When I think of Collaborative Construction, I think of a team with many of the same values as our own. Being family owned & operated, we take business personally and always try to associate ourselves with good people first and foremost. Their professional, hard-working environment has attracted not only some of Regina's top tradespeople, but an incredibly supportive staff with which the line of communication is always open. The spirit of cooperation allows us the opportunity to produce our best results, with their customers being the big winners."

Ian Daku, Owner – Last Coat Painting
"The guys at Collaborative construction are everything a contractor should be – organized, professional, enjoyable to work with and prompt with payments upon completion of projects."

Zane Wright, Owner – Proroc Drywall Services
"Always fun working with Collab. Every project is well organized right down to the smallest detail. Fun, creative and payment always on time. Can't wait for the next one. Keep up the good work guys."

Ian Domeij, Owner – Trimtek Carpentry
"I've been working with Collaborative for one and a half years and I am very happy to be here. I'm always paid on time. The staff is great. They are responsive and always happy to help."

Yusuf Gul, Owner – UB Flooring